What Is Data Literacy & How Does It Benefit HR Professionals?
Over the years, HR processes have benefited tremendously from technological tools such as Applicant Tracking Systems, Human Resource Integration Systems, CRMs, and more. As organisations integrate more and more digital tools into their operations, the amount of data generated increases by the day. But in its raw form, the data holds no value.

If HR professionals wish to stay relevant and continue to add value to the company, it is imperative for them to be data literate. But what exactly does data literacy mean and how does it benefit HR professionals?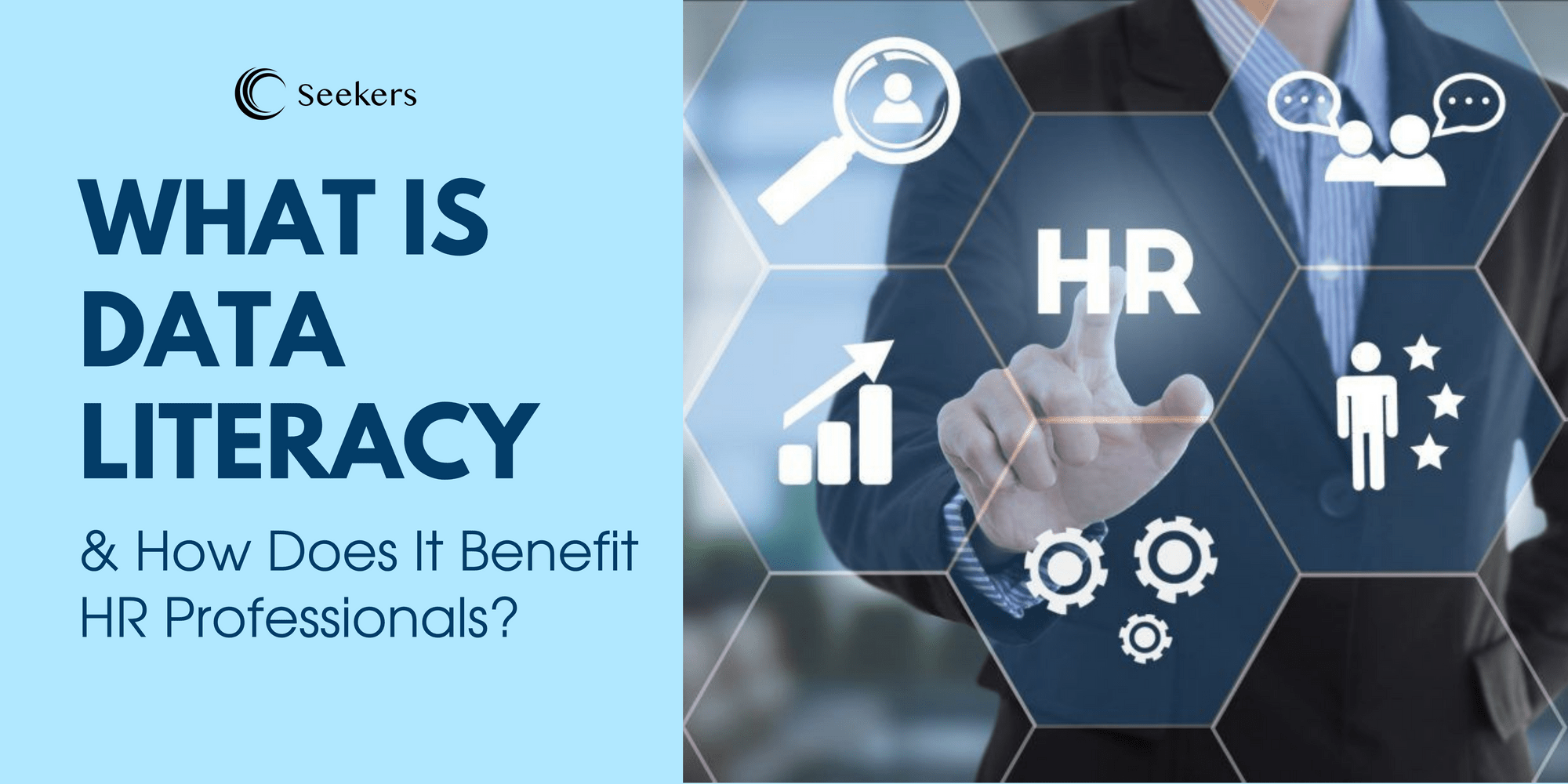 What Is Data Literacy?
In simple terms, data literacy is the ability to understand, interpret, and apply data to create business value for the organisation. Data literate individuals are able to analyse the data critically, gather relevant information from it, and apply the right data at the right time and place.

Data literacy translates raw numbers into actionable, useful insights.

A crucial element of modern HR practices, data literacy has been named one of the four HR core competencies alongside business acumen, people advocacy, and digital proficiency (source: AIHR). HR professionals with data literacy skills possess the know-how to extract valuable insights from the data for strategic decision-making to enhance and innovate HR processes.
How Data Literacy Benefits HR Professionals
Given the overwhelming amount of data created by digital systems, HR professionals who are able to filter relevant insights from the avalanche of information will stand out from their non-data literate peers.  

A 2019 DataCamp survey of 300 learning & development leaders from industries including healthcare, technology, consumer goods, government, and finance showed that 89% consider data fluency a high priority because of the huge impact of data on their business results.

HR professionals who are data literate will be able to create more business value in the following ways:

Increased Productivity & Profits

According to a data literacy guide by Workday, 'Organisations using people analytics to support HR functions and business decisions see an 82 per cent higher-than-average profit over three years than their low-maturity counterparts.'

A clear example demonstrating the effect of improved HR analytics on productivity, Chevron reported an outstanding 30 percent increase in productivity as a result of making people analytics a company-wide practice with the mission 'to support Chevron's business strategies with better, faster workforce decisions informed by data'.

Operational Efficiency

Extensive use of analytics can reveal operational inefficiencies as well as highlight activities that are delivering results.

The American fashion retailer, Gap, achieved a 5% increase in productivity and a 7% growth in sales when they introduced more stable employee scheduling and guaranteeing a weekly minimum of 20 hours for core associates. Their increase in productivity was twice the industry average of 2.5% per year at that time.

Using the evidence of this initiative, Gap introduced further stable scheduling practices across their stores, which led to increased operational efficiency as a result of implementing these evidence-based people practices.

Business Impact

Being able to analyse and visualise the data will allow you to create measurable business impact through the HR value chain, which is a 3-step process demonstrating how HRM activities translate into desired outcomes, which in turn help to achieve organisational goals.

Results matter, and having strong data literacy skills will allow you to deliver real results to drive sustainable and scalable business growth.

Evidence-Based Decisions

Having the right information helps us make much better decisions. In contrast, the wrong decisions can cost time, money, and even the loss of employees. As the term implies, evidence-based decisions are decisions made based on existing research and validation, which reduces the risk of making the wrong call.

According to a recent Deloitte Global Human Capital Trends report, 'Only 9% of organizations believe they have a good understanding of which talent dimensions drive performance.' Imagine the possible impact on your company's performance and talent cost savings if you had evidence of which talent dimensions to focus on.

With the prevalence of digital technology in modern businesses, HR professionals with solid data literacy skills will be a strategic asset with a unique skillset to contribute to the organisation's business and innovation goals.
Performance-Based Headhunting Service for Specialist Talents
Seekers Malaysia is a results-driven, performance-based headhunting service that provides career consultancy, corporate support, and recruitment management services to help employers find and hire specialist talents across different digital and technological fields of expertise.

Our unique approach of combining technology with an extensive database of over 22,000 freelance recruiters allows us to quickly and efficiently identify and locate highly skilled and experienced professional talents best suited for your business goals and needs.

Learn more about our headhunting services or contact us to discuss your recruitment needs. We look forward to helping you find the right talents to drive your organisation's growth.