Free Job Posting Sites in Malaysia 2021 | Comparison by Seekers
For every HR and Talent Acquisition specialist, job posting may be the first thing to do when a new recruitment case begins.
You may be looking for something new, and we surely introduce you a new solution as well. However, the existing major free job posting sites / platforms are still good to consider.
Before knowing about the new platform, let's learn the pros and cons of major 2 services; Indeed and LinkedIn.
---
Free Job Posting Site 1: Indeed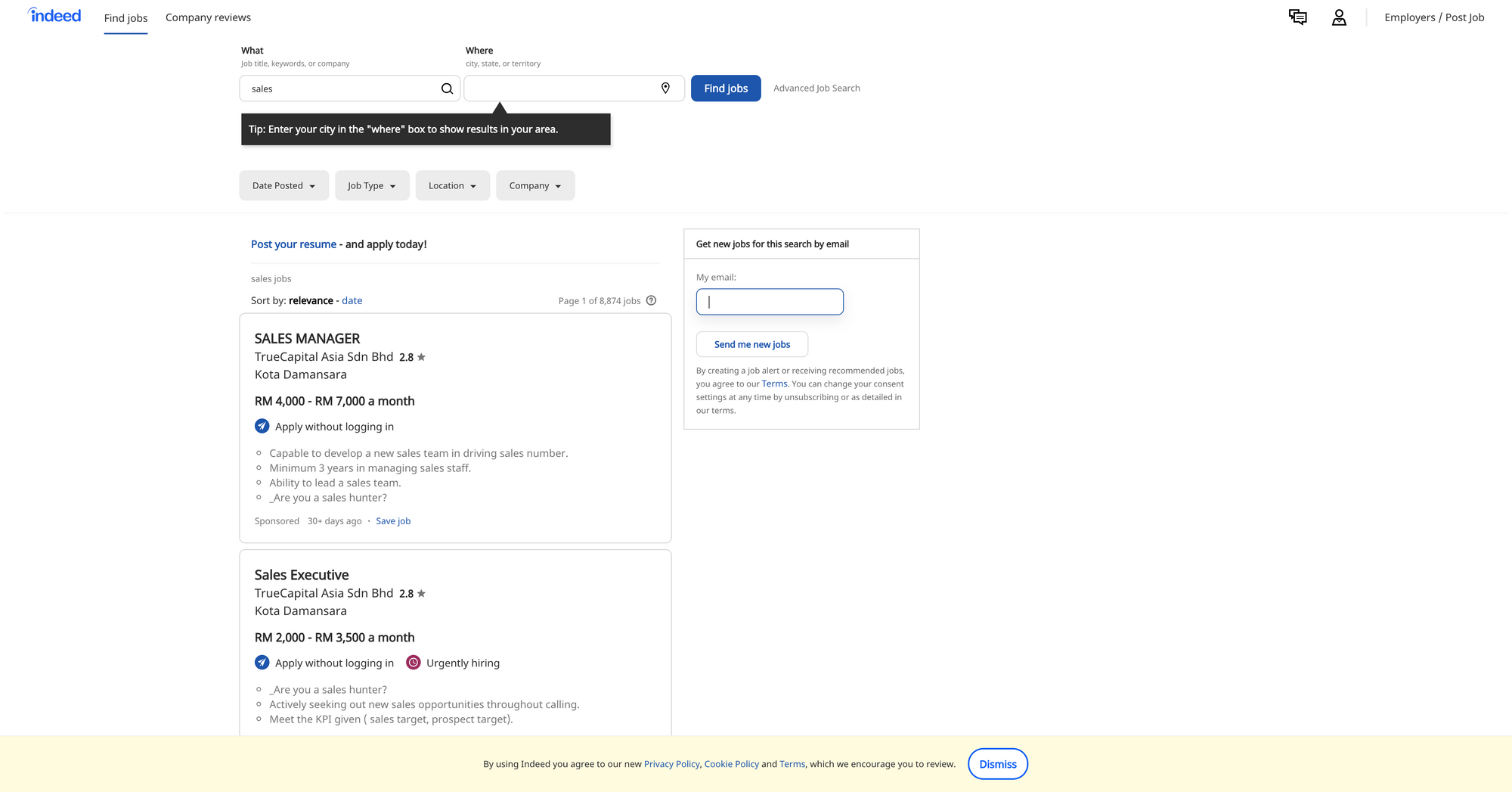 Pros:
Reliable
Job post is spread wide on the internet (including Google for Jobs)
Cons:
Takes long time to key-in the necessary information
Candidate has a difficulty to find your post because of the mess among the random job ads
Hard to attract candidates because of the plain JD design and Company Profile design
Utilisation:
Think about the cons of this free job posting platform, you must check whether:
Your offering salary range is higher than other job posts
Your company has a strong brand within the market
Otherwise your post will be in the middle of crowd, and suitable candidates would have a difficulty to find your job post unfortunately.
---
Free Job Posting Site 2: LinkedIn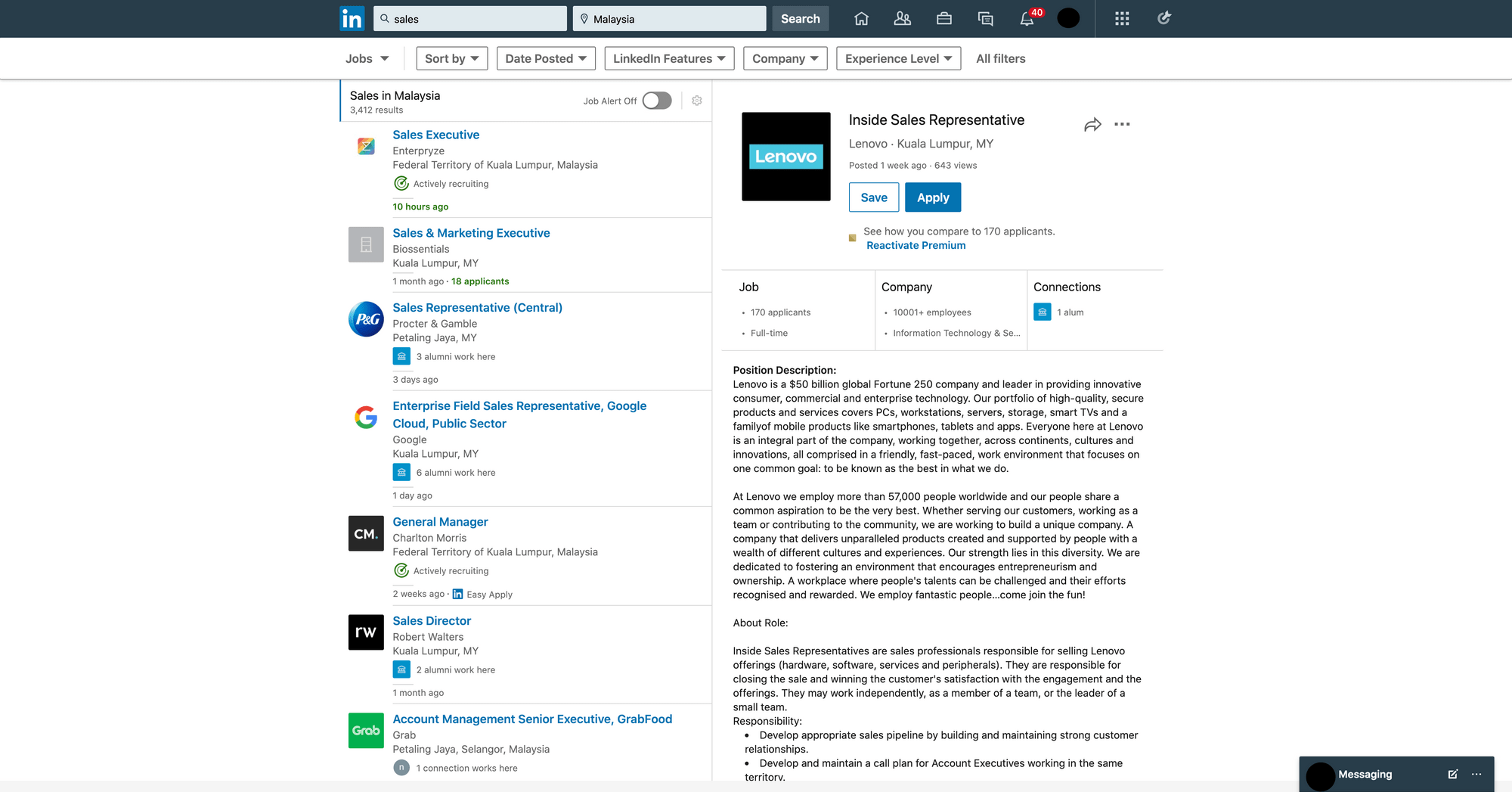 Pros:
Reliable
JD Creation Wizard is helpful to open job posts smoothly
Professionals are really there on LinkedIn platform
Cons:
The job ad is shown almost only within LinkedIn platform
Entry to Middle level Malaysian job seekers are not registered or updating their information
Utilisation:
If you are not sure whether the target candidates are on LinkedIn or not, you must identify where they are on LinkedIn, and must make further actions to spread your job information in the community.
The best way is using the paid function to post it on the target user's feed, but if you don't have any budget to do so, you need some ground works (e.g. tag people, build network, and keep posting).
---
Free Job Posting Site 3: SRS ("Seekers Recruitment System")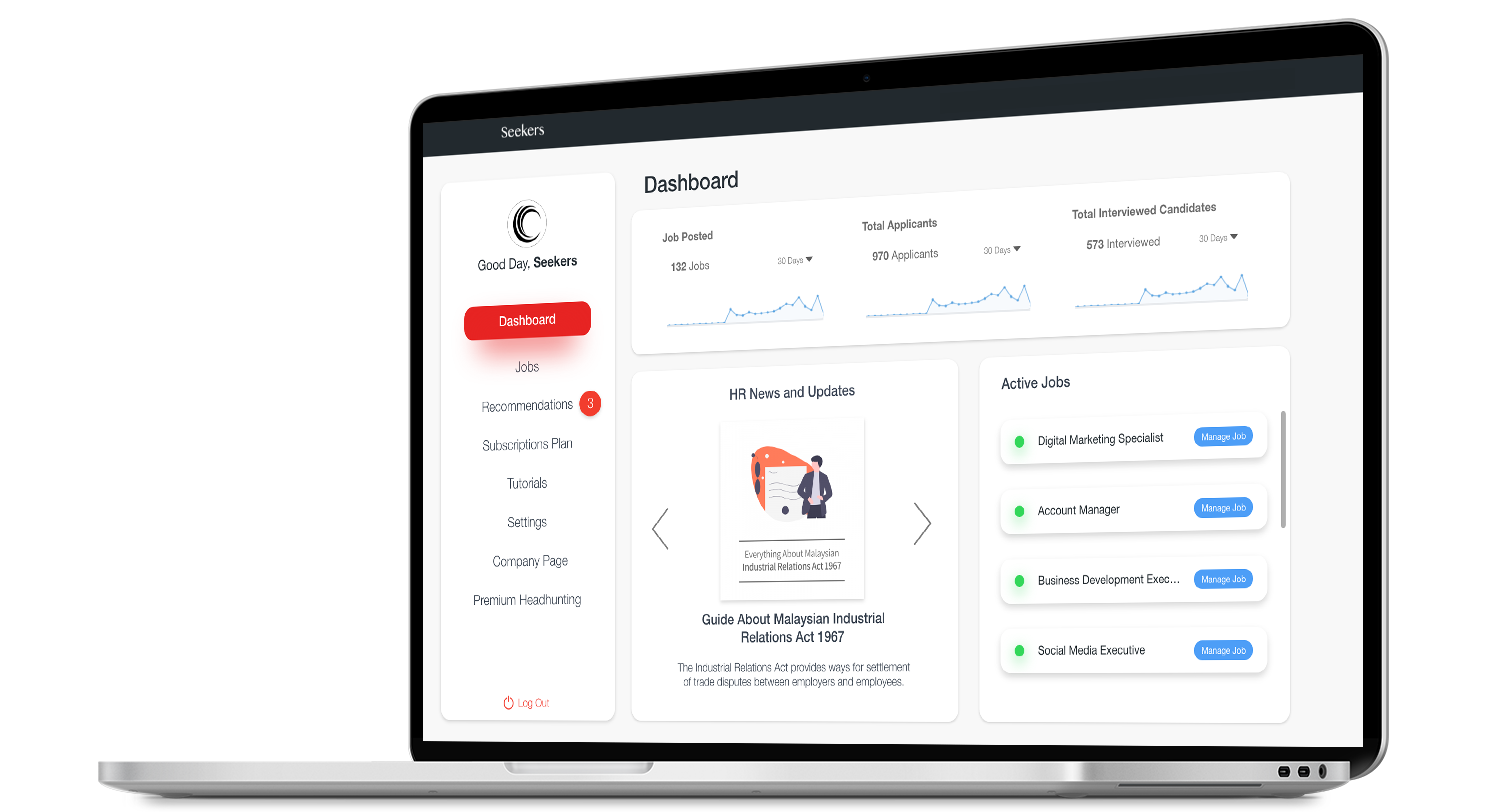 This is a new Free Job Posting option, and yes it's from us Seekers. It's an ad, but we made this after identifying the issues mentioned above.
Firstly, you can permanently post jobs for free. No hidden charges unless you purchase the headhunting credits (so if you don't wish to cause any charges, please just keep ignoring the credit related things).
Secondly, you can access to our candidate database, and scout the candidates from there! Please refer to the image below to check how it looks like: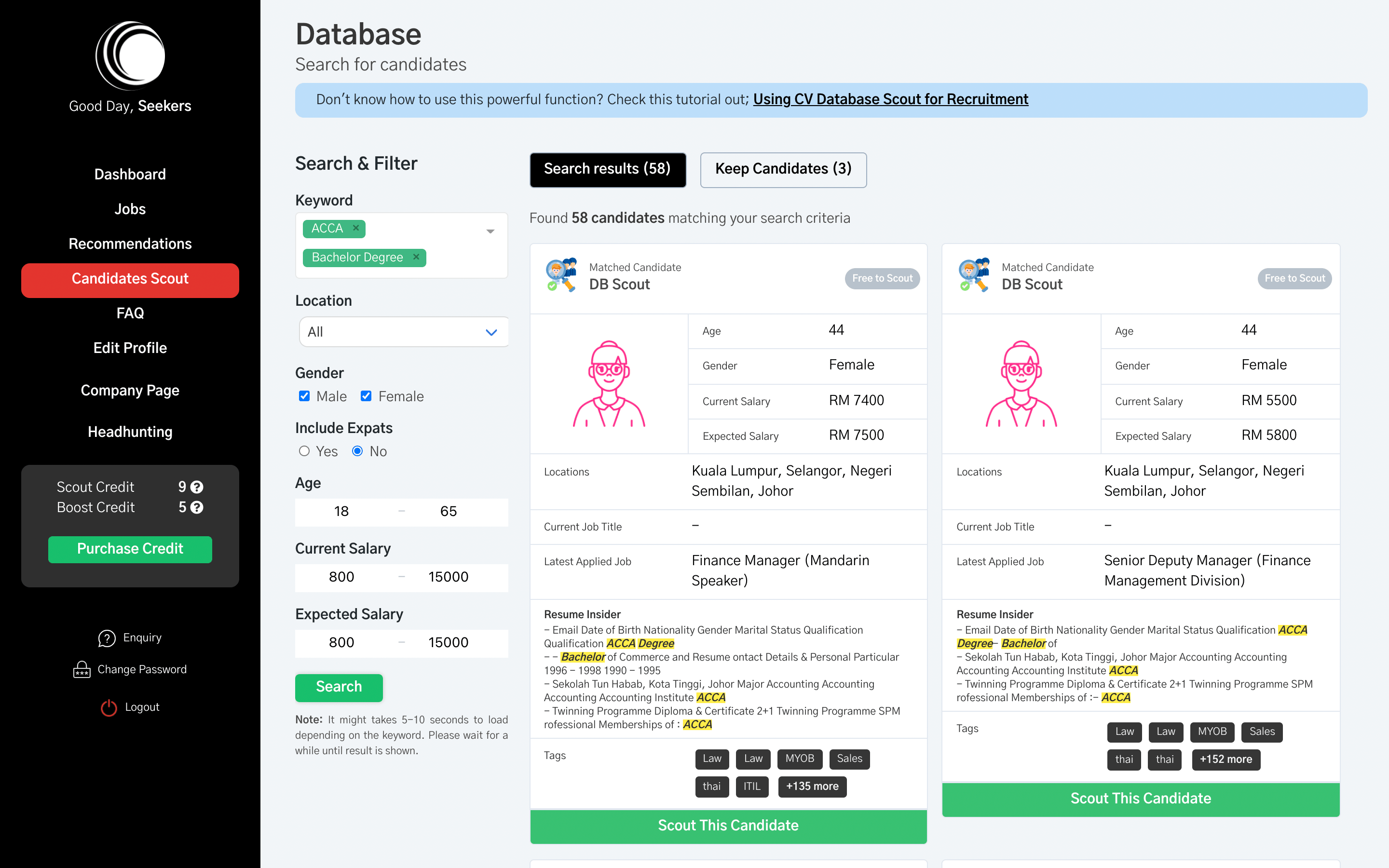 This is the function we wanted to provide to the market in Malaysia because:
According to the Google Keyword Volume, only 5% of Malaysians are visiting job posting websites (in other words, even the paid job ad is ignored by 95% of expected candidates)
Most of the companies are having difficulty to engage talents because of the less brand value and limited network.
Our over 60,000 candidates are mostly quality profiles  (*our primal service is a headhunting service since 2016)
Thirdly, even if you could not find a suitable talent from our database, or failed to scout the potential ones, we can provide you recruiters (Seekers is affiliated with more than 23,000 Malaysians) with BOOST function.
---
Summary of Free Job Posting Sites in Malaysia
There are countless number of options for job posting, but unfortunately the expected result is basically worse than Indeed or LinkedIn, so you may not have to consider other options.
In other words, if you would like to increase the probability to engage the talents, better to post on those 3 platforms, and make actions accordingly.
Hope this article helped you to kick-start your project, have a good one!