Tutorial - How to Post Jobs with SRS 2021
Use the evolved Job Posting feature of SRS to create jobs quickly and make improvements to achieve leaner recruitment.
Step 1 - Login
At the Seekers SRS login page (https://seekers.my/srs/login), input your registered username and password.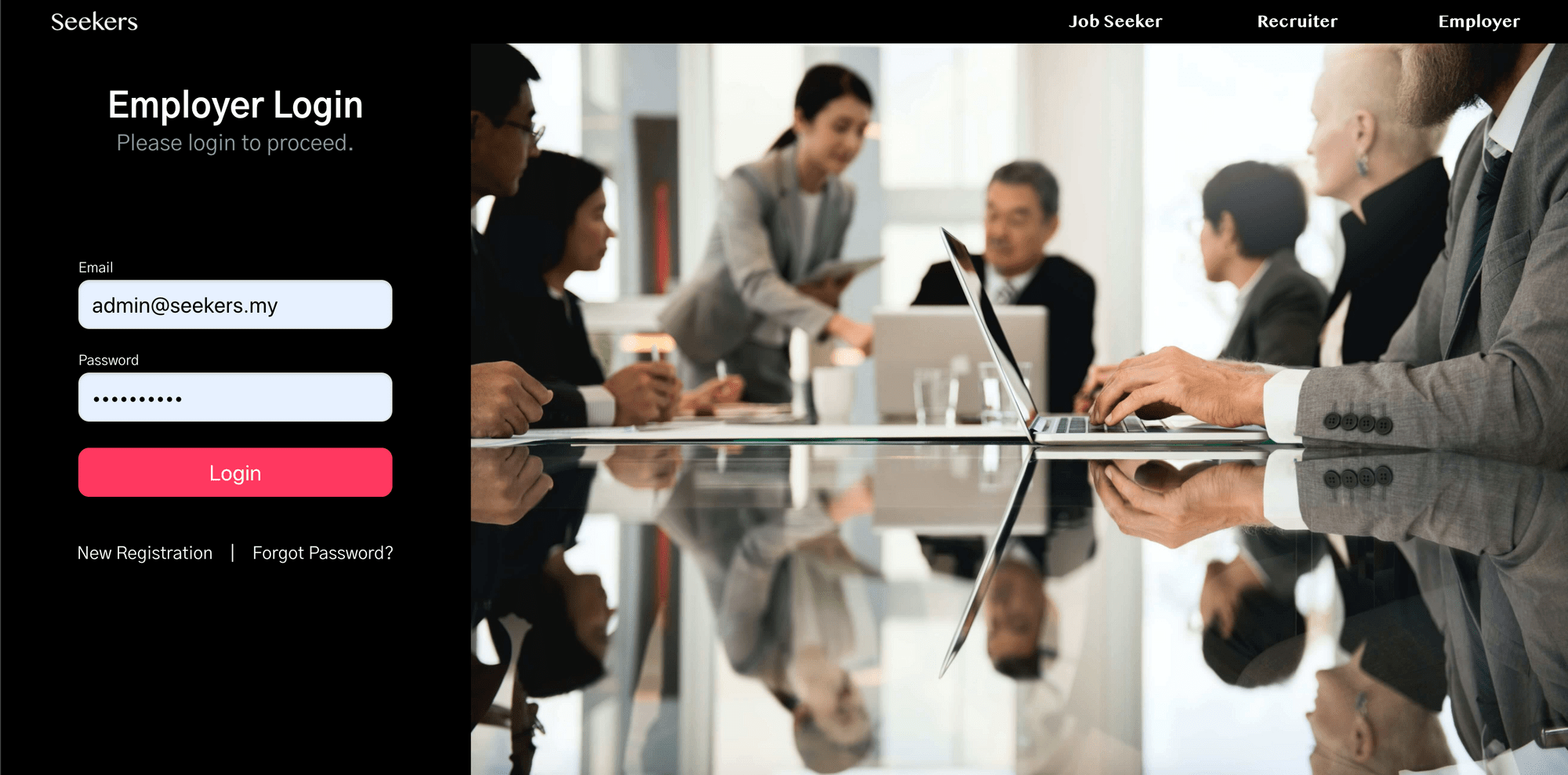 ---
Step 2 - Jobs Tab
Once you are on SRS dashboard, select Jobs from the left column and click on "Post A New Job" button.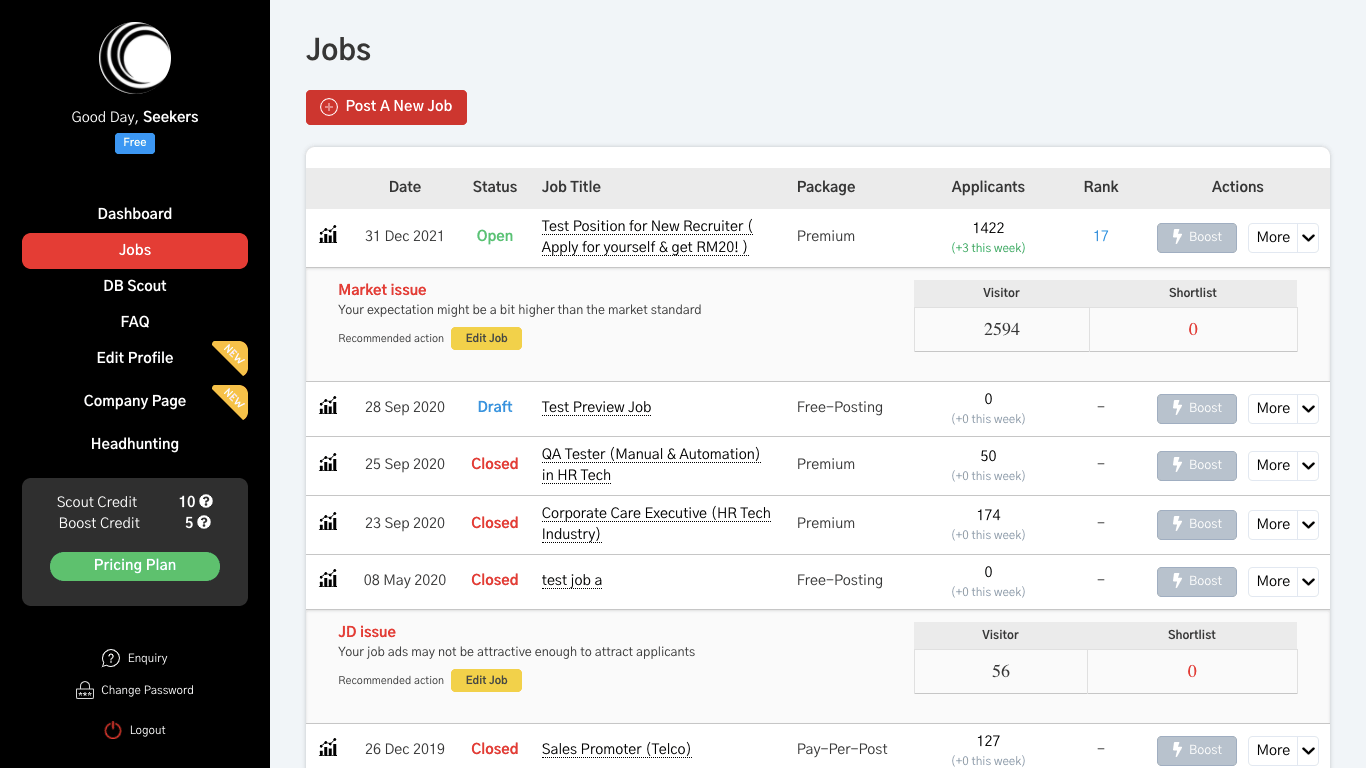 ---
Step 3 - Job Creation Module
Complete all the fields and requirement needed for your new job advertisement.
There are a few things to keep in mind for efficient recruitment and higher Job Rank, which I will specify below the image.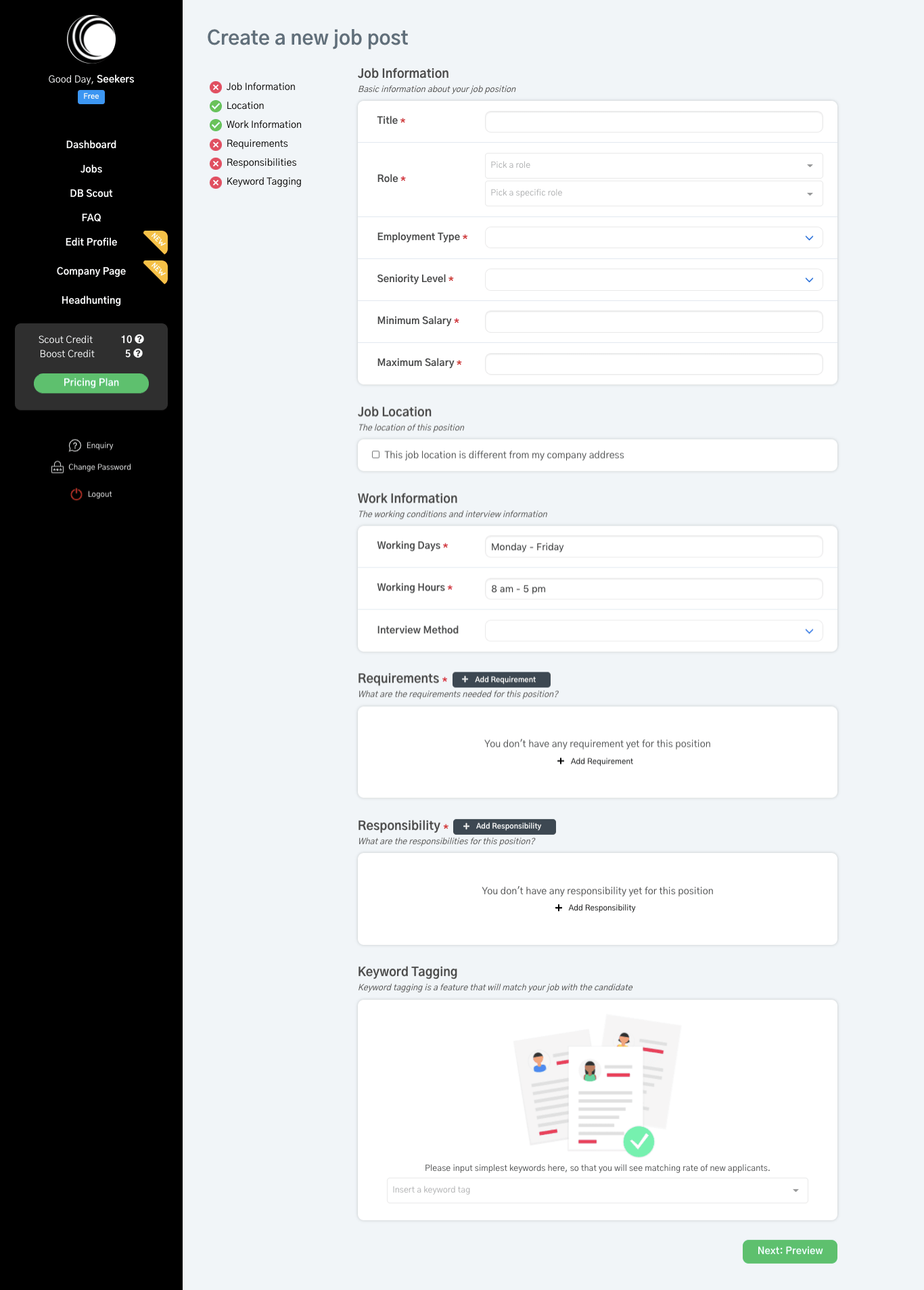 About Role selection
Seekers manages job seeker information in the same level of detail. In other words, based on the role you choose now, the system will move, receive candidate recommendations, and post them on the platform.
Choosing the right Role, and choosing and creating a Specific Role is very important.
About Keyword Tagging
This is the same thing, but our system has tagging elements for both jobs and candidates, and we treat this as an important factor in increasing recruitment efficiency.
The simpler the tag, the better, so try to include Accounting, CCPA, PHP, Javascript, ISO 9001, and any other random tags you can think of.
So that, it will look like this: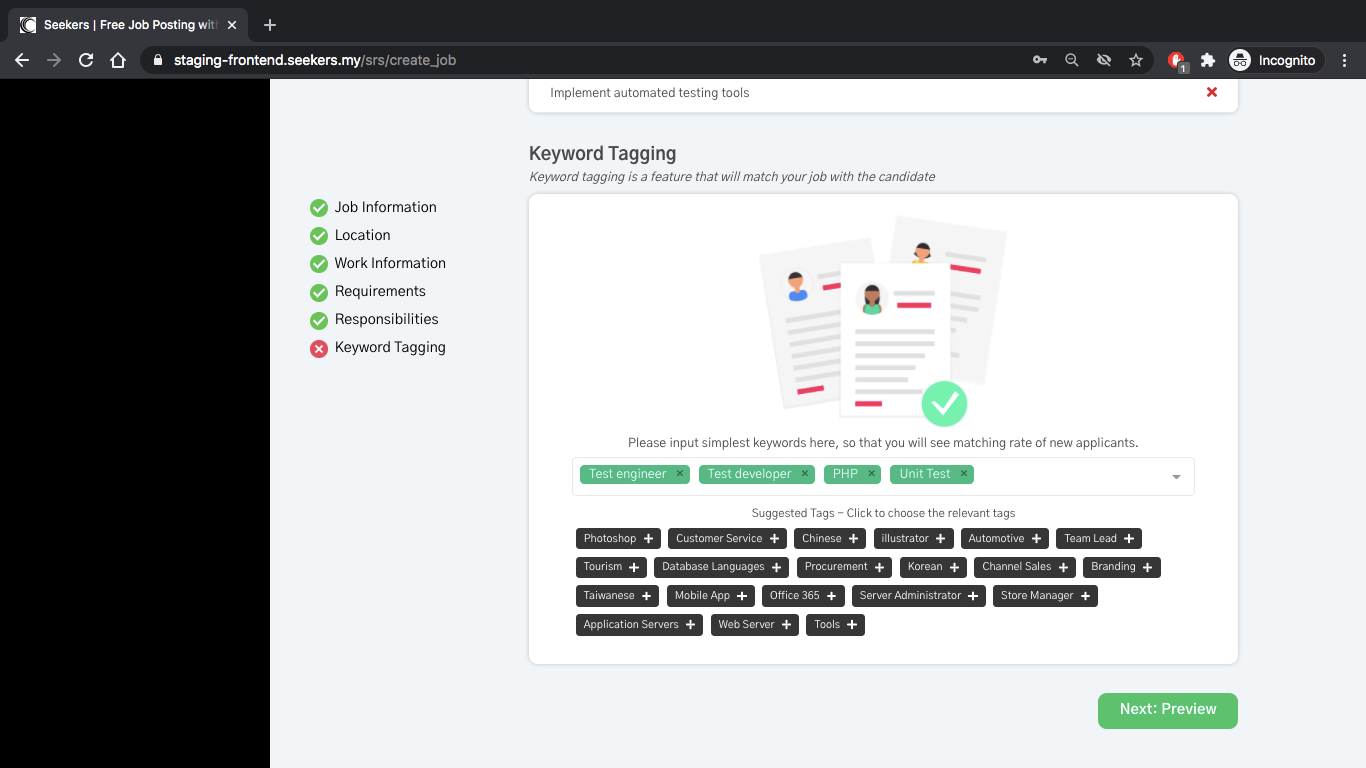 ---
Step 4 - Preview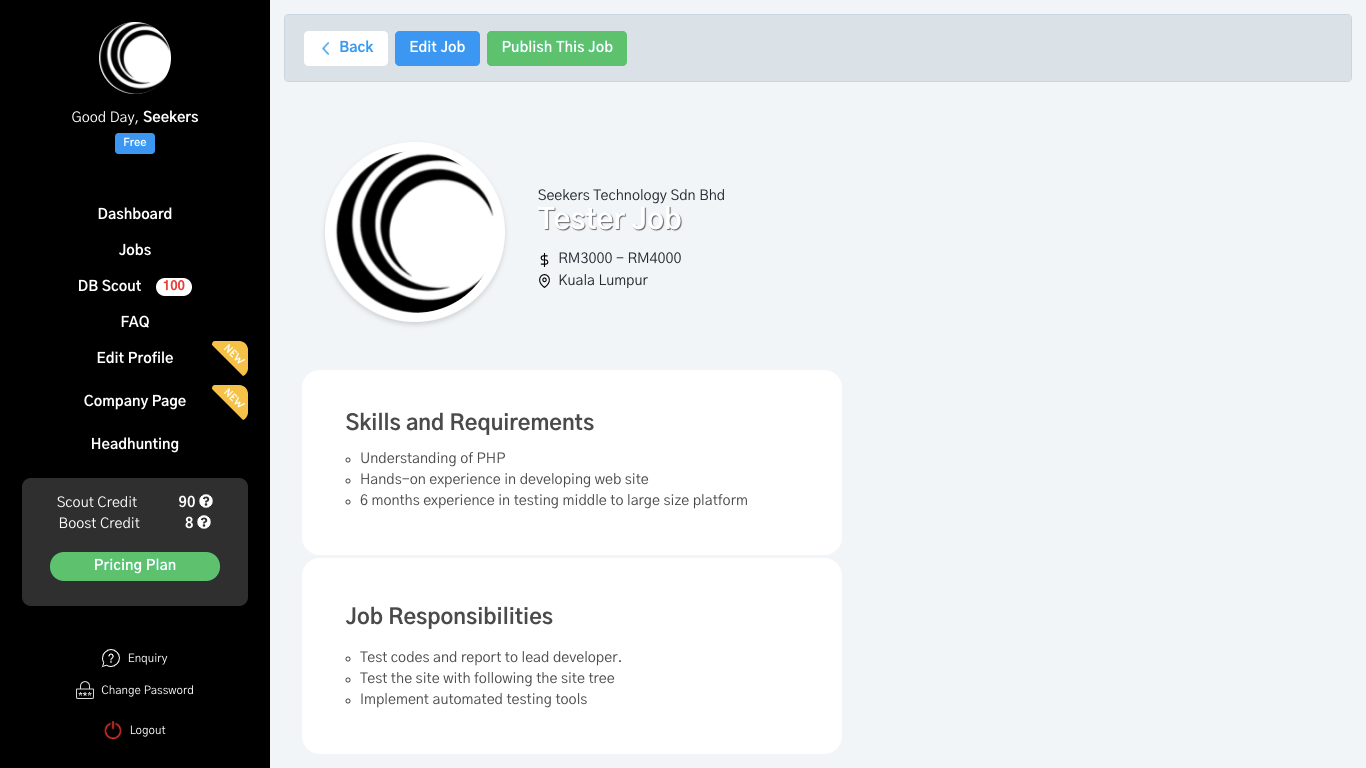 It may not look pretty good here, but remember, 85% of candidates are checking your job post with Mobile. (our website is so called Responsive Website, but more focused on Mobile View.)
So, please pay special attention to make sure that your input is properly reflected here.
---
Step 5 - Confirmations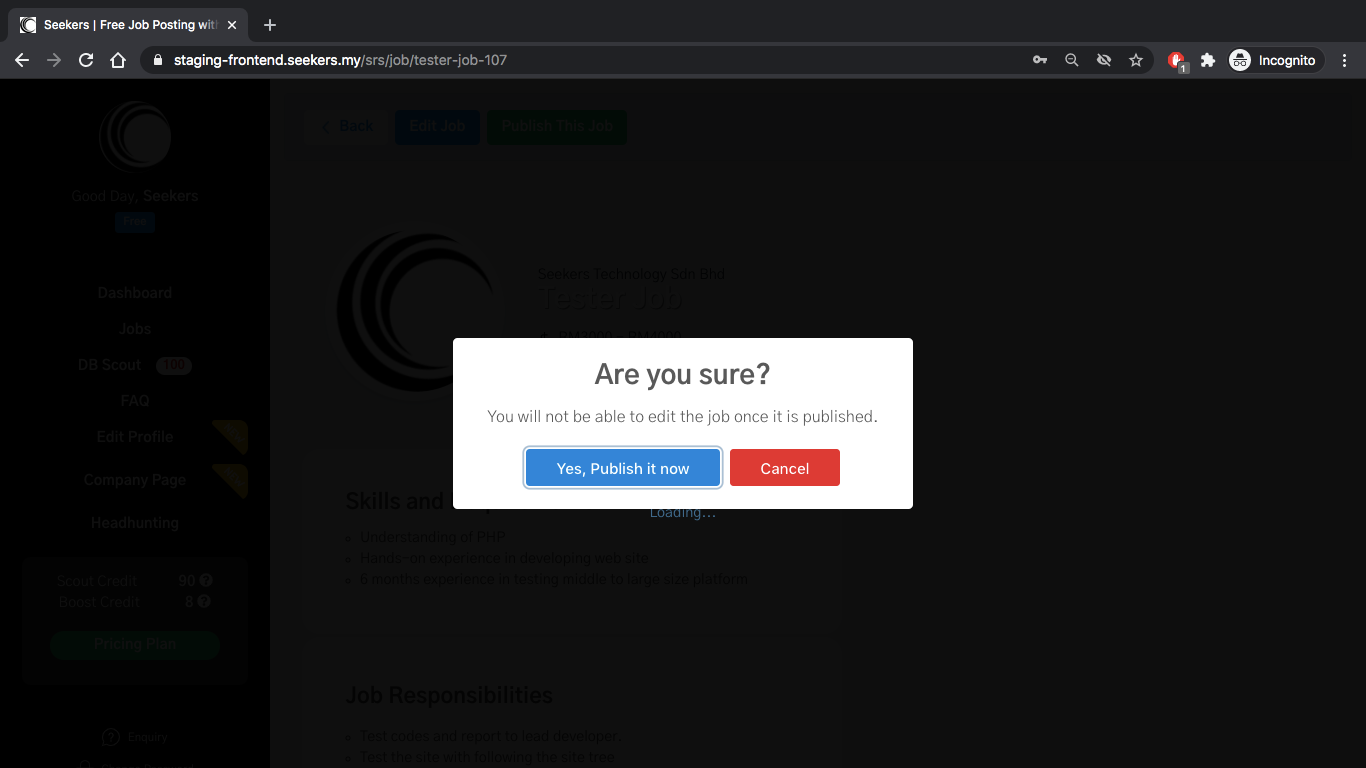 Once you have completed all the fields, click on the "Proceed" button and you see this final confirmation.
Just click Yes, and you'll see the screen below: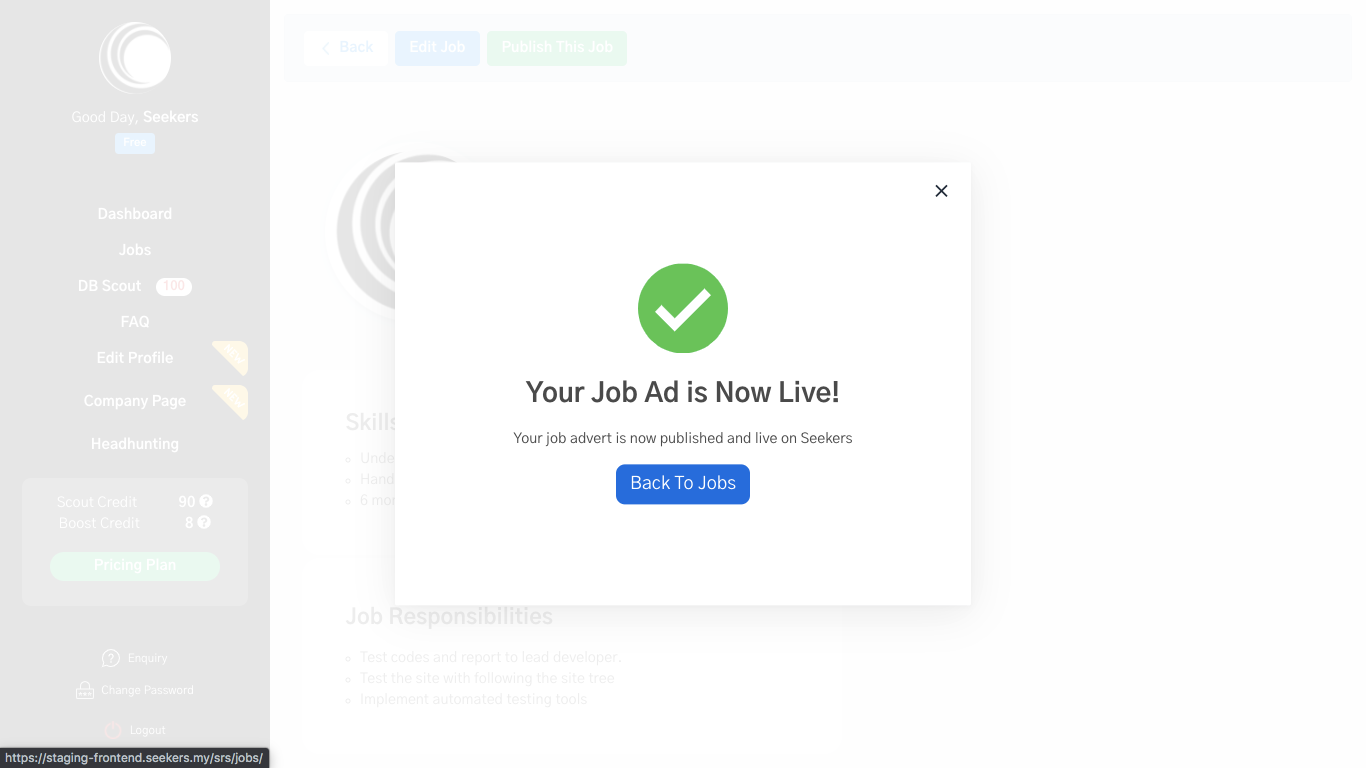 ---
Step 6 - Job List, Job Rank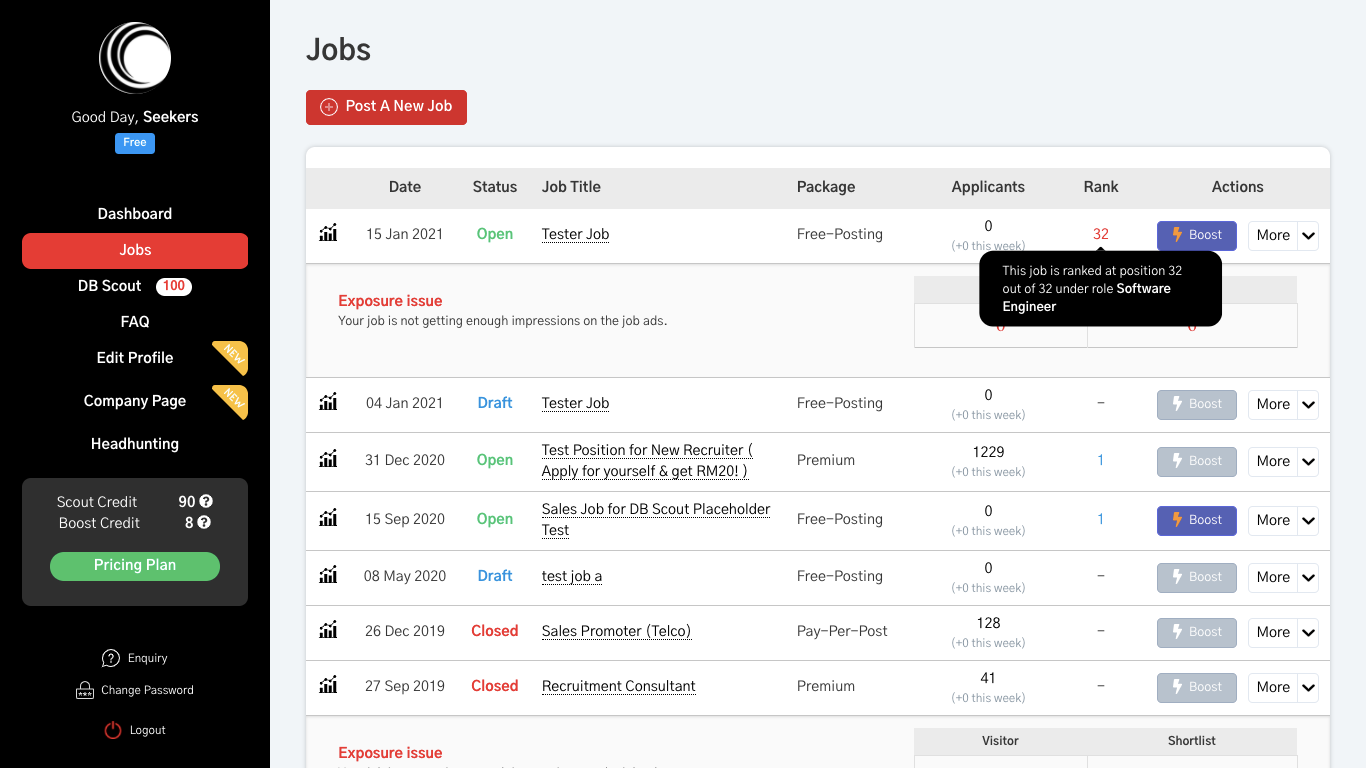 Just to make sure the job post is live, let's return to the job list. Yes, the created job is there!
As for Job Rank, as the name suggests, this is the rank of the job in the same job listings on Seekers. The higher the Rank, the more people will see it, which in turn increases the efficiency of recruitment.
We will create another article to guide you on how to increase this Rank as soon as the next development progresses.
Thank you for reading by far, have a good recruitment!