Executive Search Firms in Malaysia 2021 - Successful guideline for every HR
Welcome to Seekers' recruitment media.
I imagine that you are a businessperson for whom every minute is precious, so I will make you a professional in your Executive Search project in the fastest time possible by giving you the essentials in a straightforward manner.
Following are two things that I will talk about, and learning them will be enough to make your executive search project a success.
3 Differences between Executive Search and Regular Recruitment
3 Methods used in Executive Search
Are you ready? Let's begin.
---
3 Differences between Executive Search and Regular Recruitment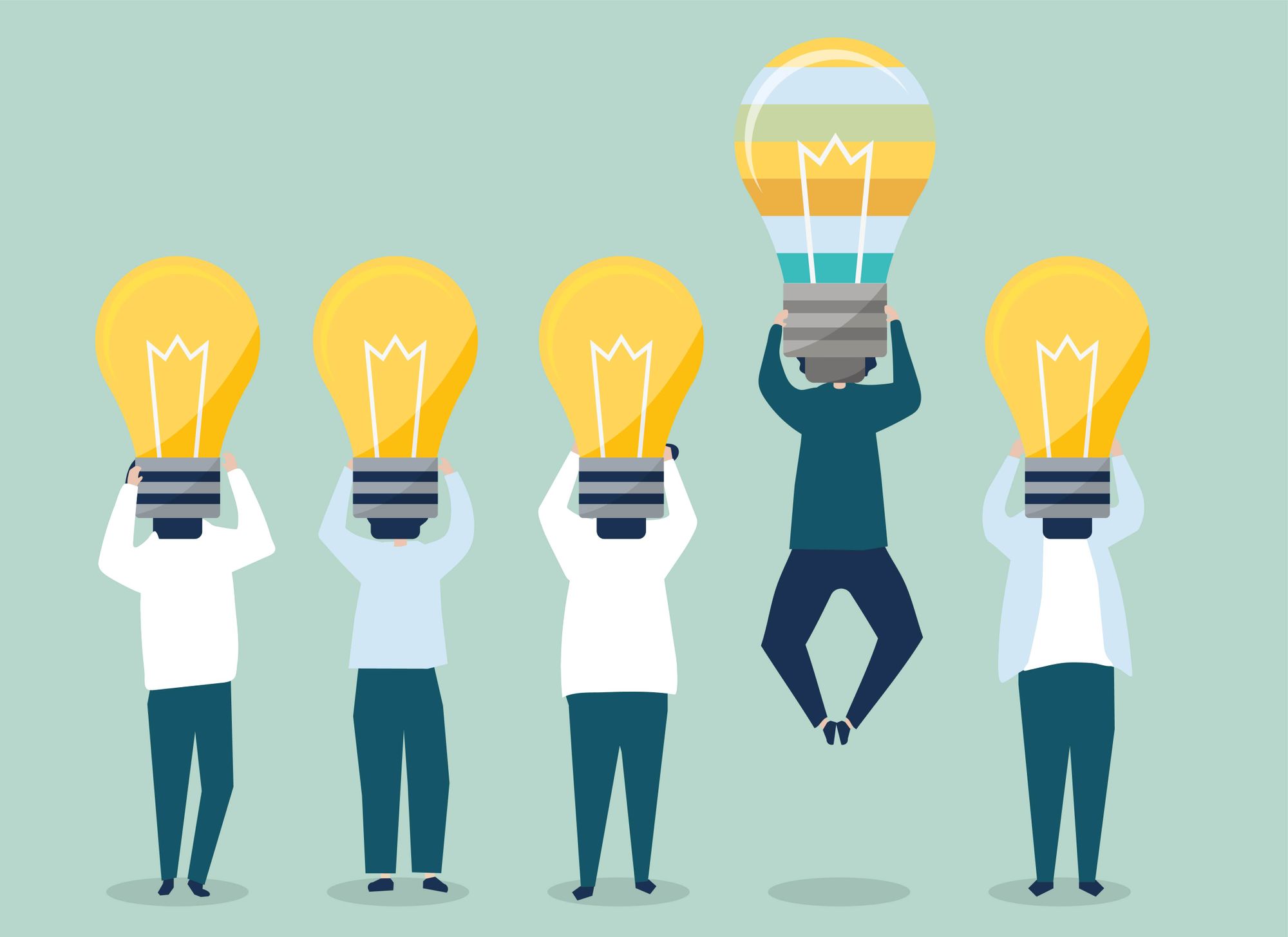 I'd like to say a few words first.
Executive Search is a "People Search" somehow.
Regardless of whether you are hiring for a regular employee or for a management level position, the process is exactly the same: set the hiring criteria, obtain several candidates who match the criteria, interview them, and hire them.
So, does this mean that Executive Search can be conducted in the same way as a normal recruitment project?
It's half right and half wrong. After all, there are minor differences, so you need to start your project with that in mind.
---
Difference 1. The candidate you have in mind may not exist in the market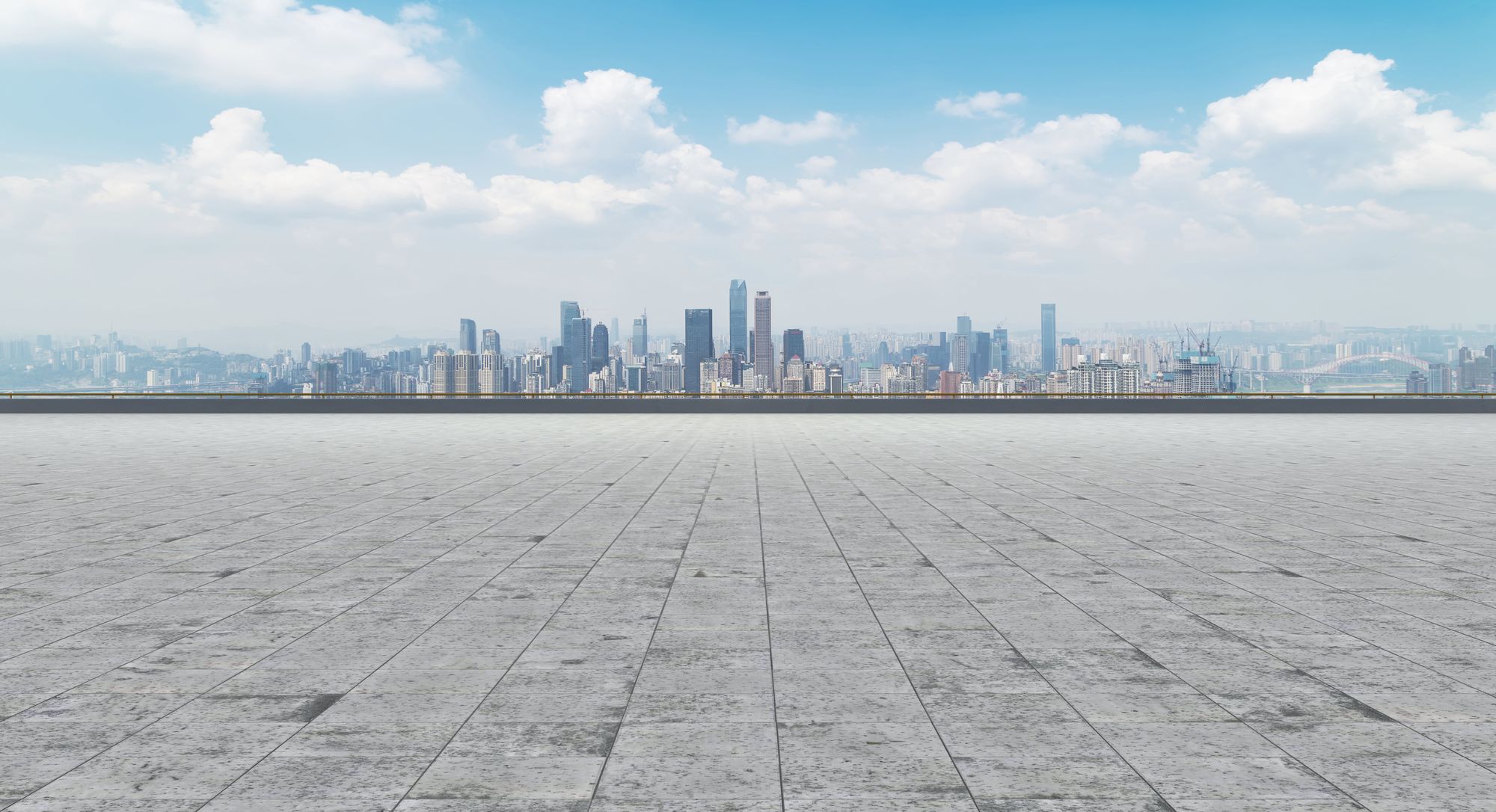 The title may be a bit extreme, but such a thing can happen, which is the difference between an executive search and a typical recruitment project.
Although the application requirements for candidates found through executive search are strict, if the requirements are set too strictly, no one will really fit the criteria.
Even if you do find the right candidate, there are not many of them, so repeated hiring failures will lead further away from success. And eventually, there will be no one left.
It's as simple as that, but without an enough understanding of the latest trend, it's impossible to create a job description that strikes the best balance.
To avoid wasting this kind of time on an urgent project, it is safe to say that if it is a project that you have never worked on before, consulting a professional from the beginning is likely to result in success.
---
Difference 2. Candidates don't necessarily want to join your company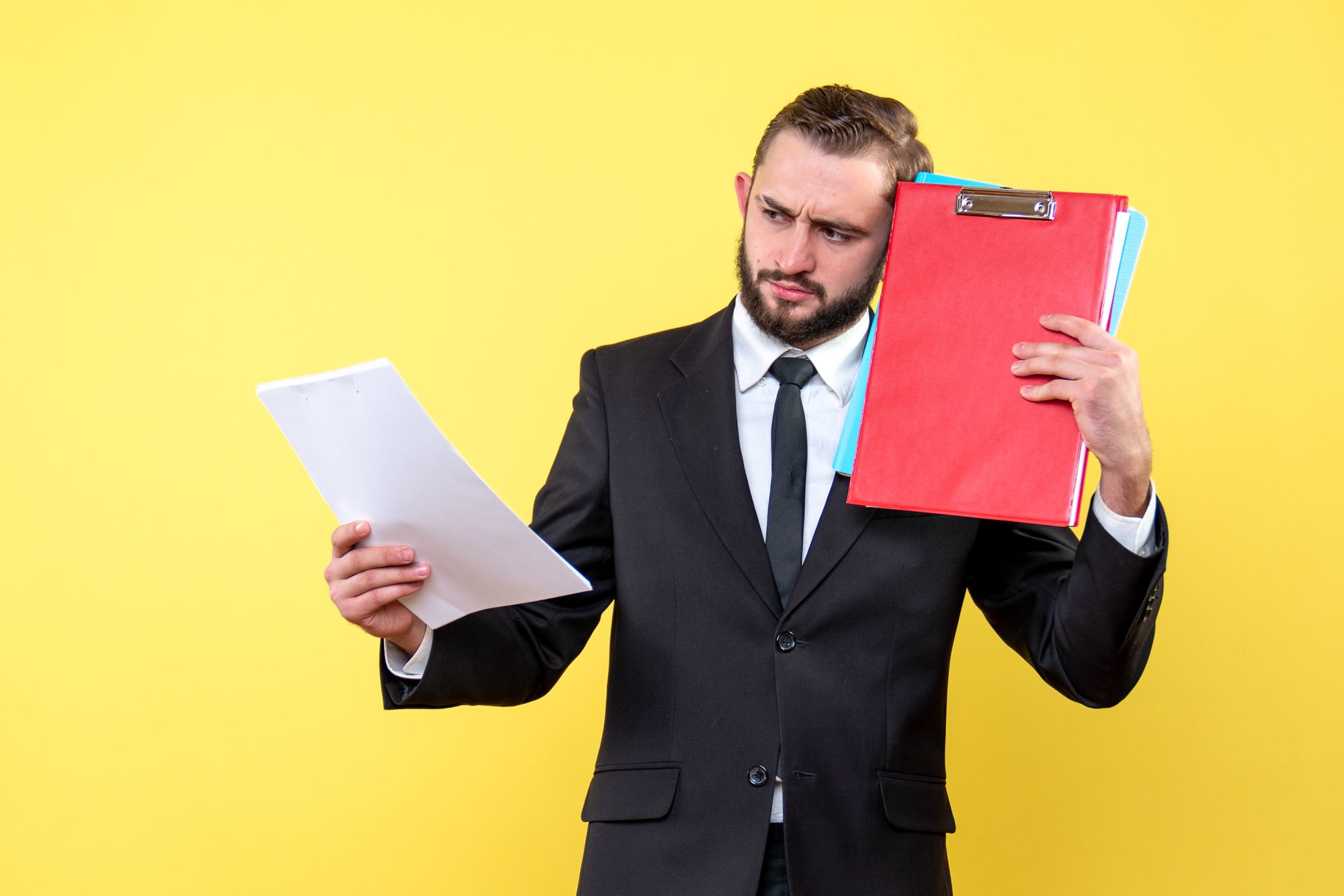 Think about it, if you were someone like Bill Gates with a lot of knowledge, experience, and talent.
You would probably be inundated with job offers because people would not leave you alone.
This is very different from a normal hiring project, where the candidate is often superior to the employer (you) in terms of superiority.
Of course, there is no need to flatter the candidate, but if you continue to deal with them in a casual manner because you are busy with the job at hand, as you usually do, you may lose their trust and interest, and they may suddenly decline your offer.
In order to avoid such problems, it is not surprising to outsource this part of the process, as it requires knowledge, experience, and time to manage candidates. (Most executive search companies offer this service automatically)
Even if you manage your own candidates, being aware of these prerequisites will help you reduce the probability of encountering this sudden and irresistible incident.
---
Difference 3. The importance of Guarantee Period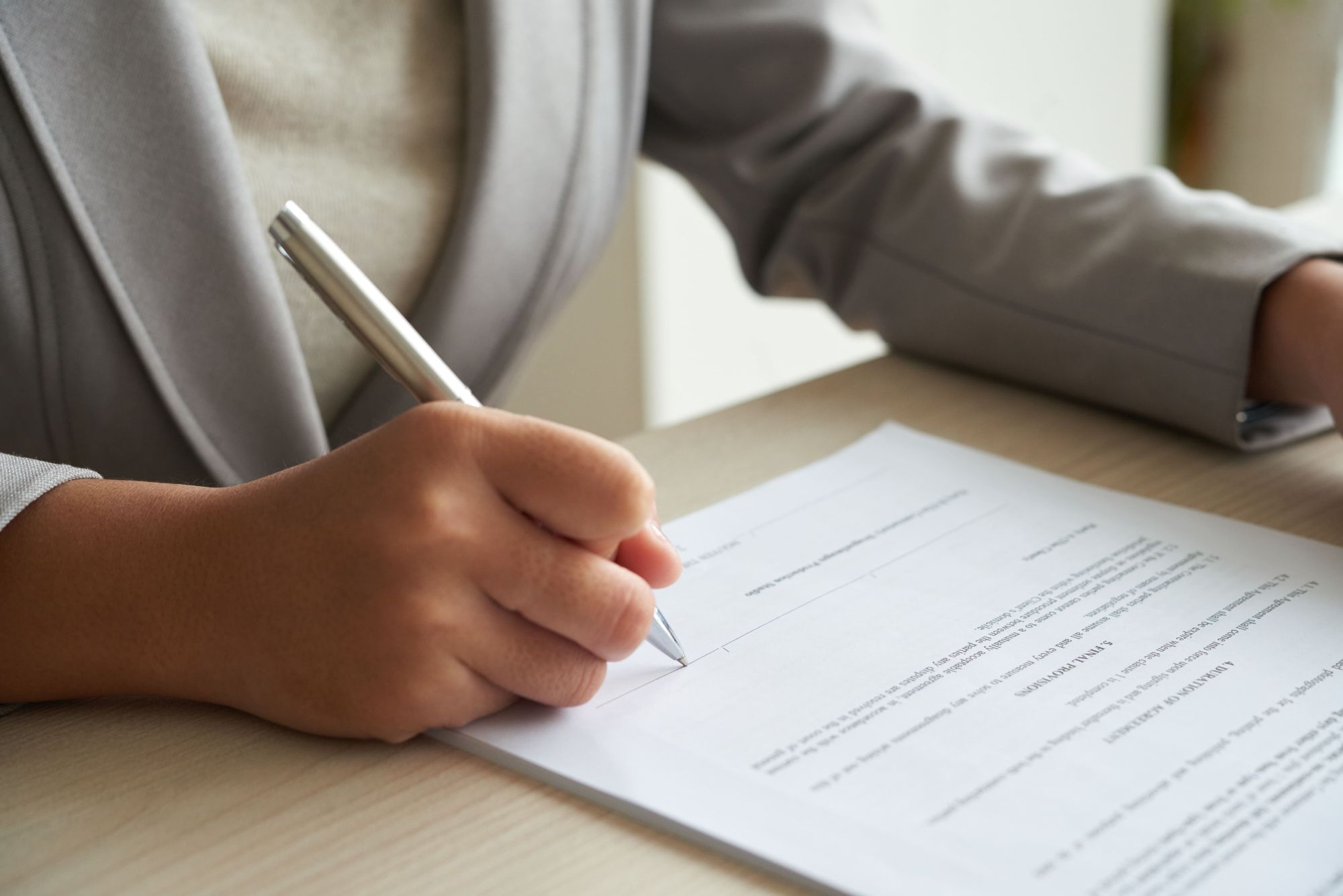 I'll take cheap over warranty any day!
I know, I think you're right about that too. However, when it comes to executive search, I want you to think a little more carefully about the warranty period.
There is one reason for this: you don't know if the person you hire is really the person you want until you work with them.
In spite of this fact, if there is no guarantee period, the decision-making speed of the hiring process will be reduced, and hiring opportunities will frequently be missed.
With a guarantee period, the company can continue to look for good people without causing significant financial damage to the company, and as a result, the company can get closer to its ideal team faster.
For your information, the following is a common scheme of guarantee period.
| month | 3 months guarantee | 6 months guarantee |
| --- | --- | --- |
| 1st | 100% Refund | 80% Refund |
| 2nd | 50% Refund | 50% Refund |
| 3rd | 30% Refund | 50% Refund |
| 4th | - | 20% Refund |
| 5th | - | 20% Refund |
| 6th | - | 20% Refund |
By the way, Seekers does in fact offer the above guarantee period, and the choice is yours.
---
3 methods used in Executive Search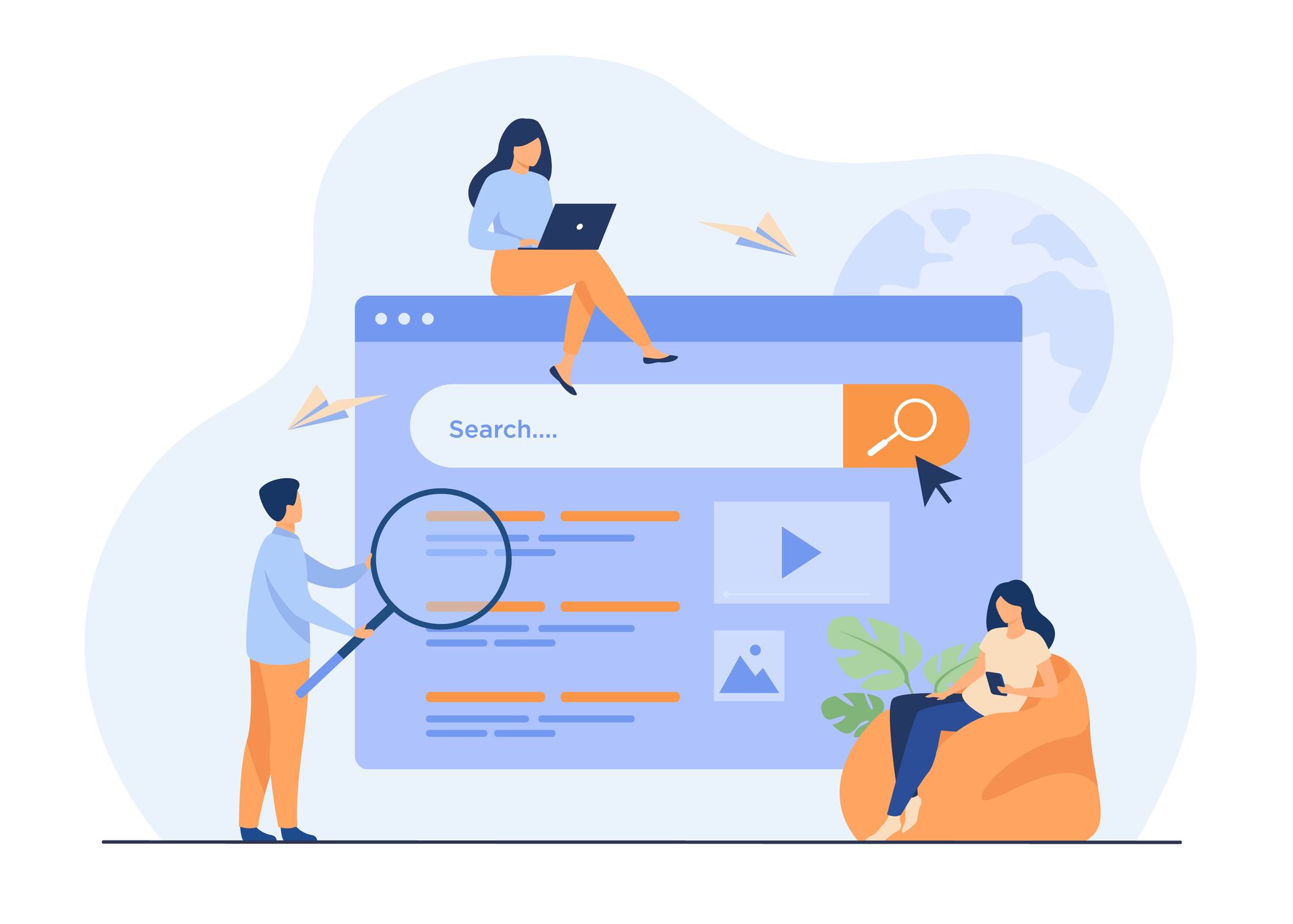 Even if you've already decided to work with an executive search firm, it doesn't hurt to know about these three methods.
Rather, it is very important that you have the knowledge to do due diligence on the firm you are using or plan to use.
However, since this article is already long, I would like to go quickly by writing only the main points in this chapter.
---
Method 1: Build a strong network on LinkedIn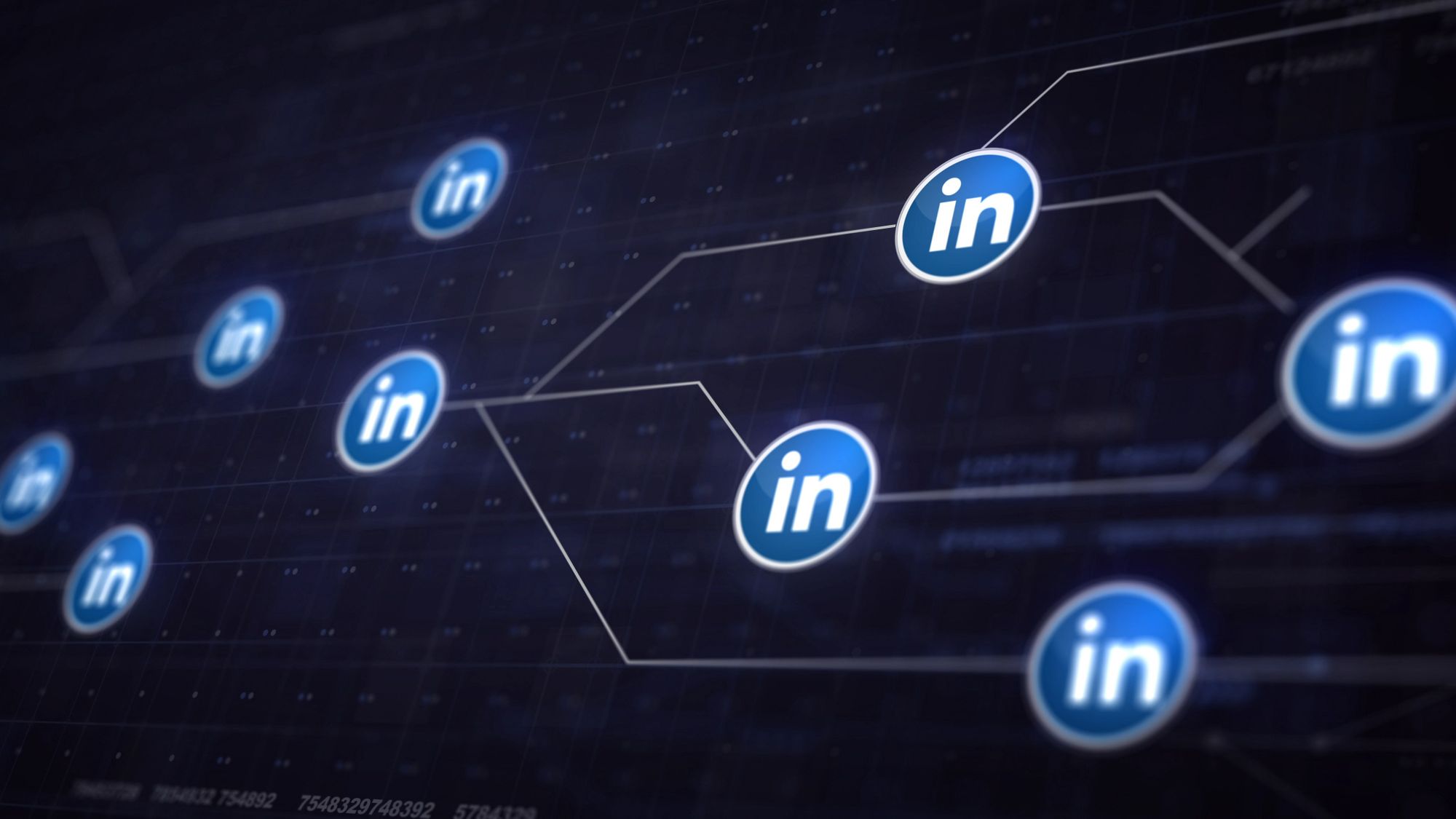 It would take an entire article to explain how LinkedIn works, but the method is very simple.
All you have to do is to repeat the Connection Request on LinkedIn every day.
By doing so, you will be able to find more people in the search results and it will be easier for you to reach out to them directly.
Many headhunters do this on a daily basis, so when they receive a talent search request, they can find someone immediately.
---
Method 2: Dig up the right groups on Facebook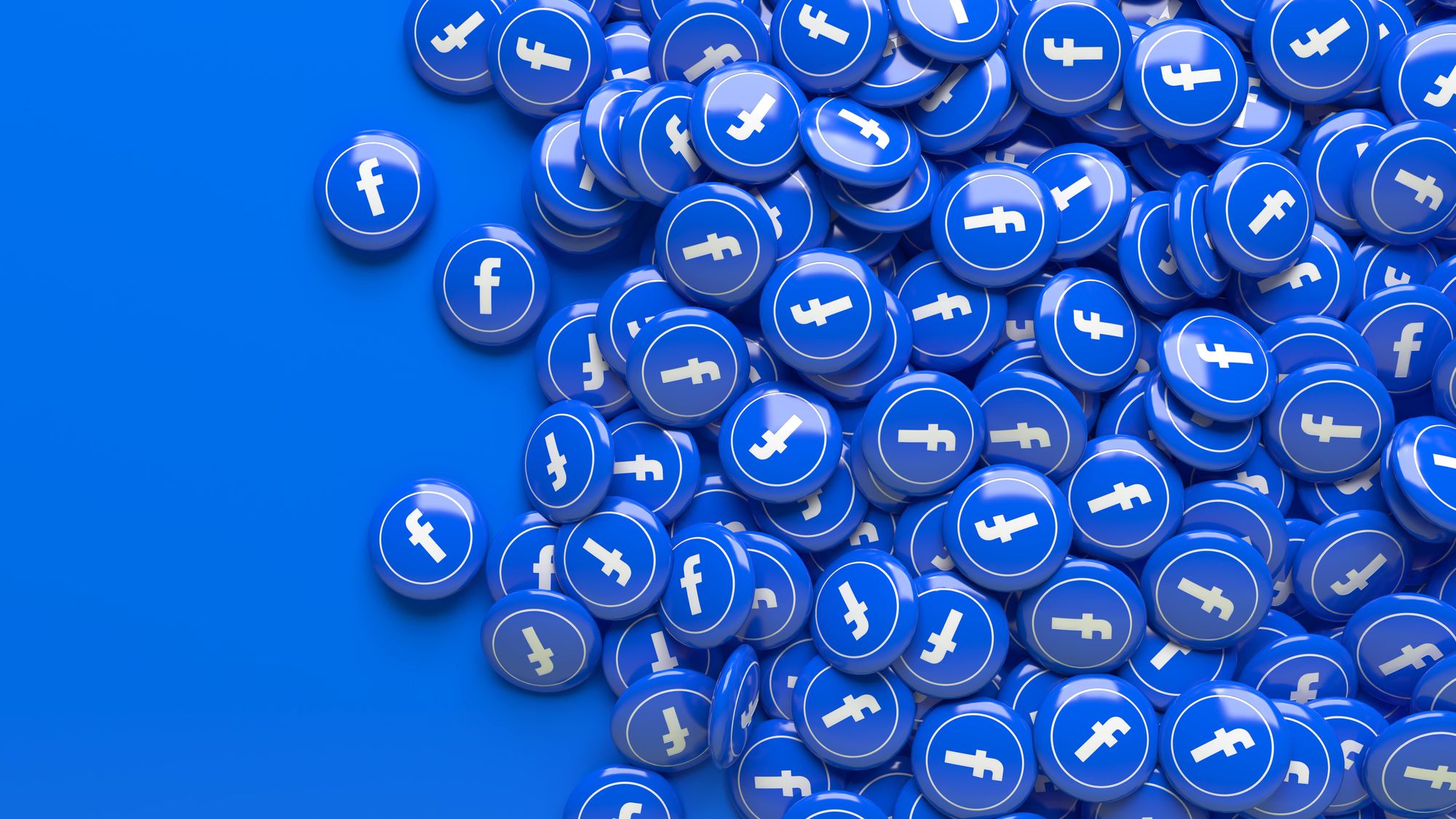 The premise is that Facebook is NOT a platform for finding talent.
However, one advantage it has over LinkedIn is that almost all of the target candidates are registered on it.
The most efficient way to do this is to find a group.
Let's say you were looking for a manager for your Thai language support department.
If you can find and join a group of Thai people living in Malaysia, you will be able to see a brief profile of the members.
However, as I mentioned earlier, Facebook is not a platform for work purposes, so there is a drawback in the low reply rate.
Nevertheless, headhunters continue to send messages day after day without hesitation.
---
Method 3: Ask around using your own database as a starting point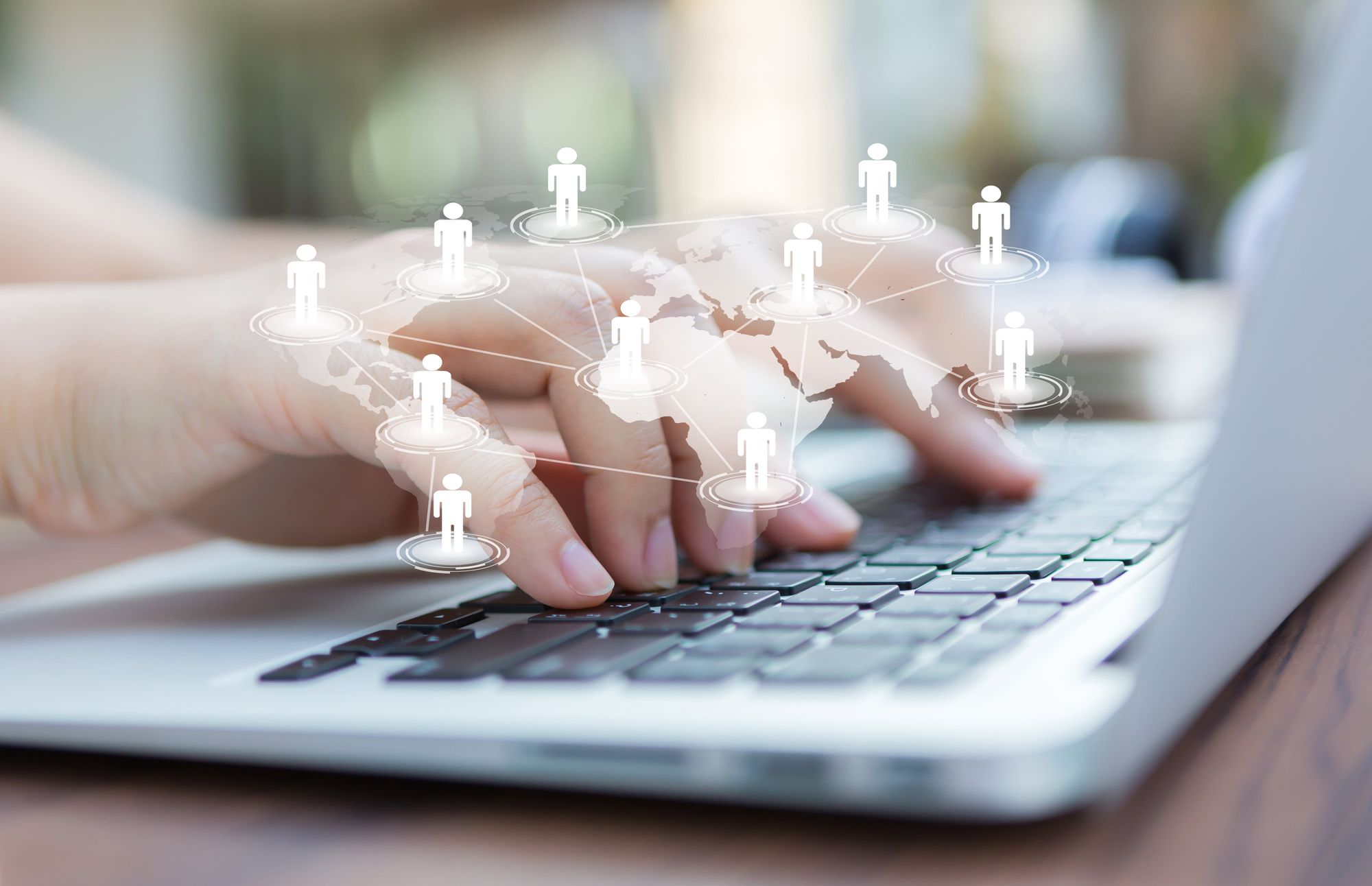 Executive search firms always build a database of talent. (Seekers has information on 46,000 excellent candidates, as of January 2021)
It is important to note that this is the starting point, because even if the person is not interested in the job you offer, their friends are, and it often happens that they fit the bill.
The reason why this happens is because that's what human networks are all about.
If you have worked for a logistics company, you will find that it is not difficult to find people in the logistics field.
If you have a degree in design, you probably know a lot of people who can design.
That's what it's all about.
---
If you haven't found your ideal Executive Search Firm yet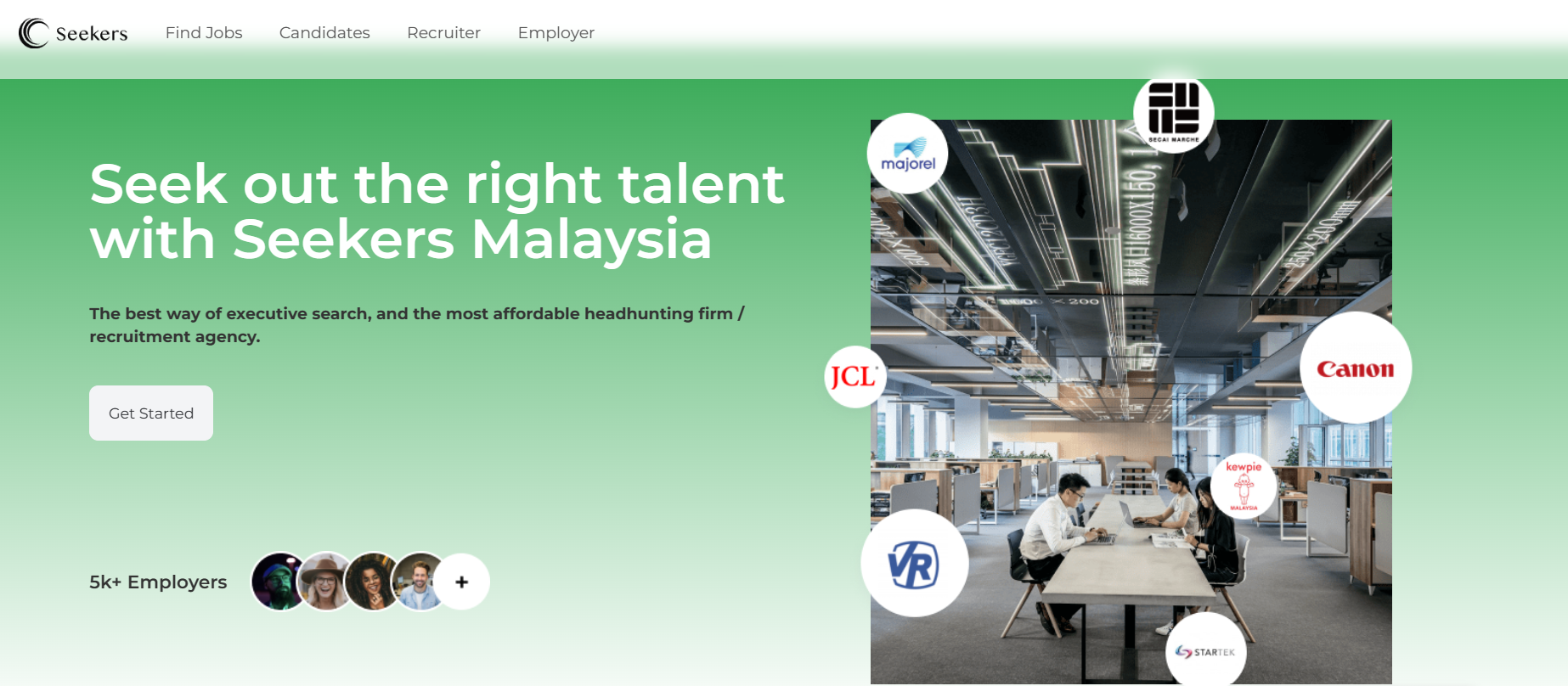 I apologize for the fact that this is an advertisement for our service, but I really recommend using Seekers.
The reason is that it is the most efficient way to search for talent, not to mention the system to manage candidates and provide professional support. (Also, because of our efficiency, we are able to offer our services at a lower price than other services.)
The reason we are able to do this so efficiently is that we have 23,000 freelance recruiters (ordinary people working in various industries) who can introduce their friends and ex-colleagues to the most suitable people when they are asked to do a search.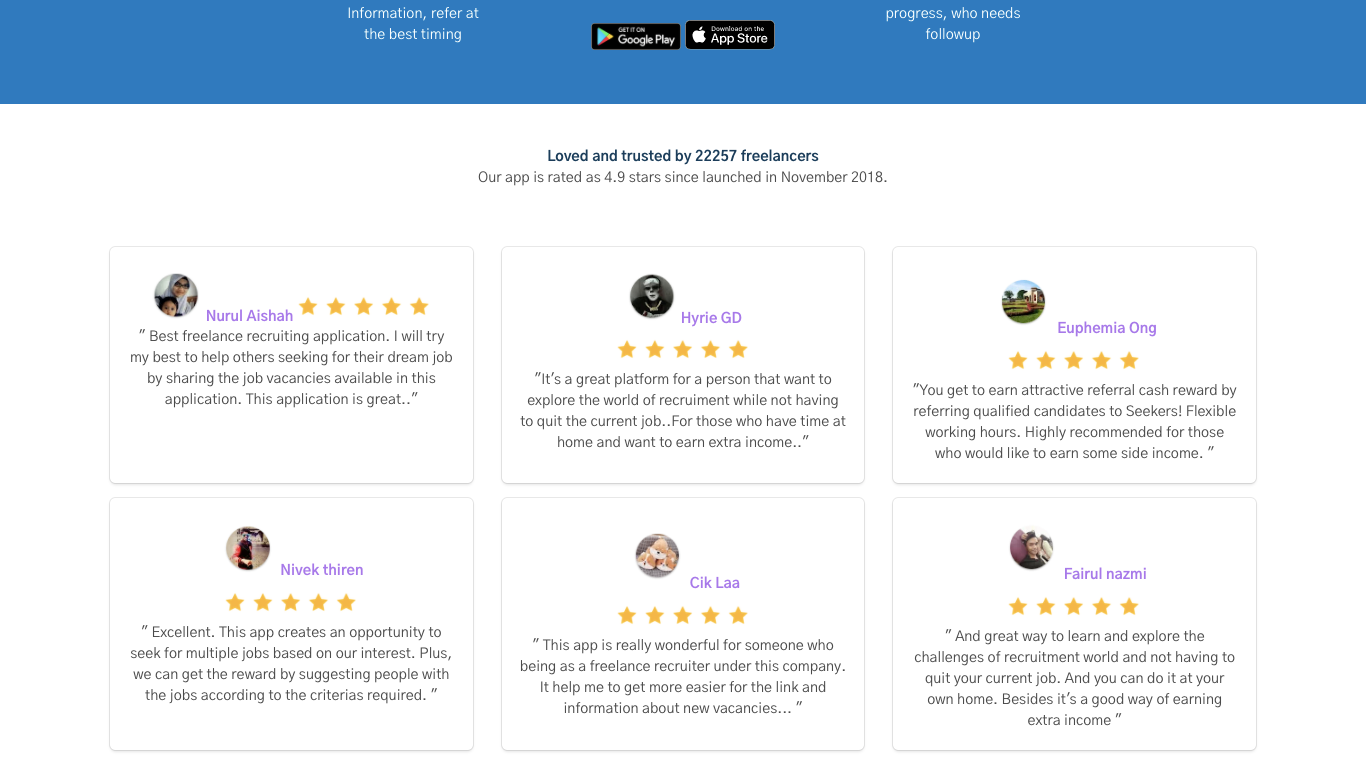 In addition, about 200 recruiters are working as headhunters and are serious about building their daily network.
Seekers is the only company in the world that has this system and resources, so if your company is in Malaysia or Singapore, you should definitely consider them.
The cost is basically 15% of the annual salary, and the timing of the invoice is the day the candidate joins the company, so you can start the project without an initial payment.
How to start the project with Seekers? Please feel free to drop an email, WhatsApp, or call our Corporate Care Specialist below, or call us via the Google Maps below:
Contact our Corporate Care
Ezzati | Corporate Care Executive
[email protected]
011 - 1632 5702
---
We hope this article helped you, and looking forward to hearing your enquires as well. Have a good recruitment!
Specialist Recruitment Management Services in Malaysia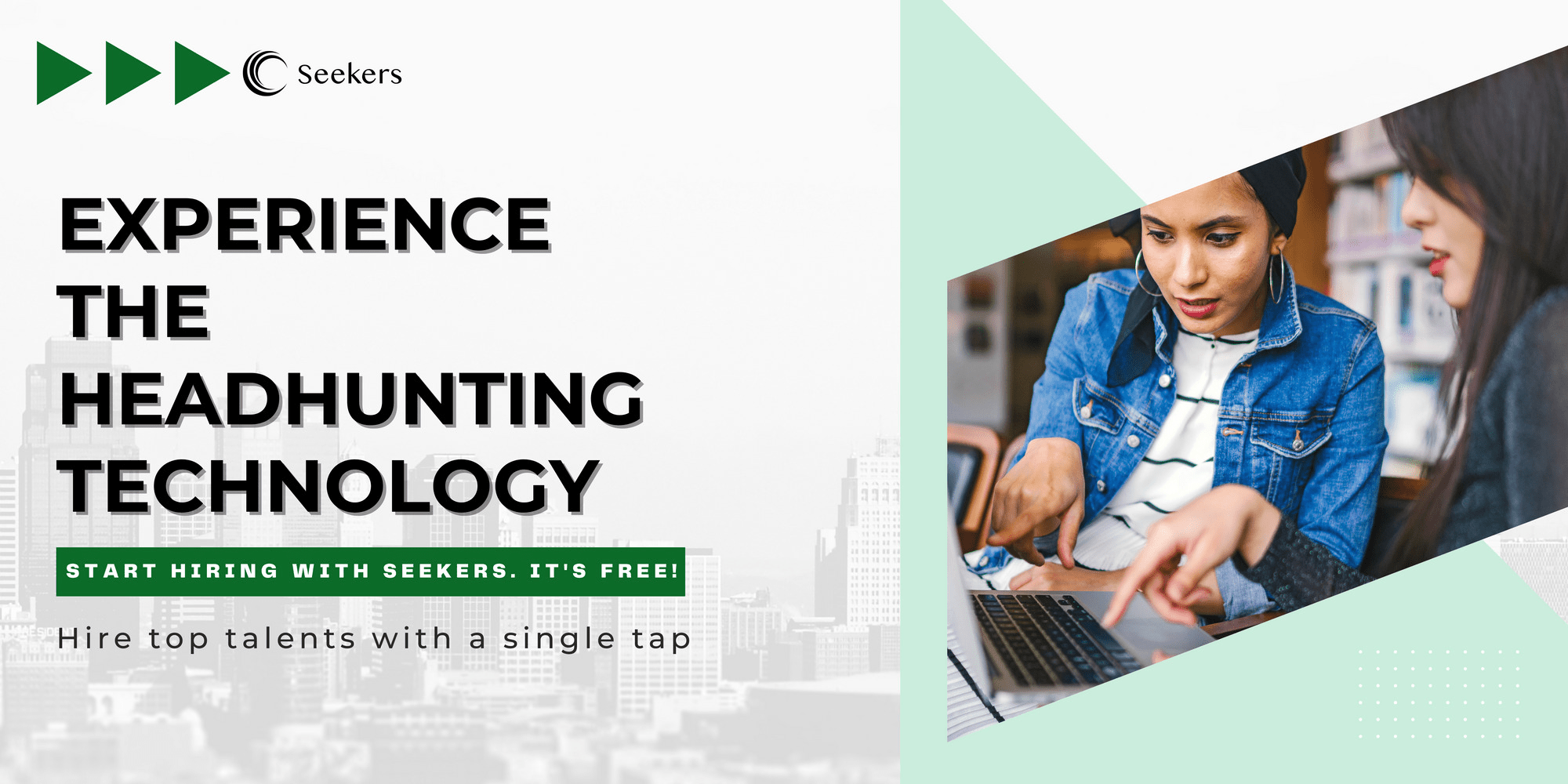 Seekers Malaysia is a results-driven, performance-based headhunting service that provides career consultancy, corporate support, and recruitment management services to help employers find and hire specialist talents across different digital and technological fields of expertise.

Our unique approach of combining technology with an extensive database of over 22,000 freelance recruiters allows us to quickly and efficiently identify and locate highly skilled and experienced professional talents best suited for your business goals and needs.

Learn more about our headhunting services or contact us to discuss your recruitment needs. We look forward to helping you find the right talents to drive your organisation's growth.