SRS Pricing Plan has been launched. But, isn't SRS Free platform?
Thank you for choosing SRS as your hiring partner.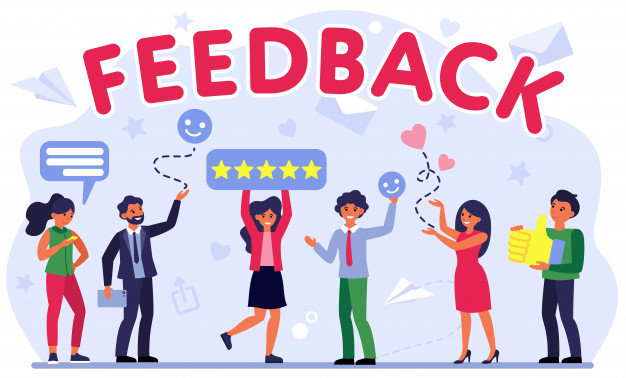 It has been almost 6 months since SRS is born, and thanks to all the employers, around 1,200 companies are using our platform monthly. It is purely amazing!
We are glad to hear your successful hiring news every day, which pushes us to develop more. (and resolve bugs quicker as well. Apologize for some technical issues are caused)
But then, we are also now encountering an issue.... money.
We don't ask for a donation, instead, we purely deliver the quality service. If you felt it's right for your hiring project, we would be appreciated your kind consideration. So that, we can also survive this tough time, and keep serving for you!
Anyway, sorry for the long message, hope you have some time to digest what is the Seekers Pricing Plan, and how beneficial for your hiring project.
SME Plan Content
Straight to the point, SME Plan is the most valuable package, which actually worth RM1,700 or more. Let us go through the top 3 features for you.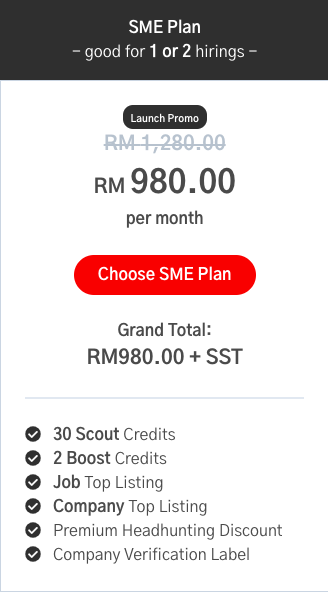 30 Scout = potentially up to 10 engagements
Have you ever used DB Scout? Trust us, it's really powerful. How powerful? Check out this actual scouting report on our admin panel: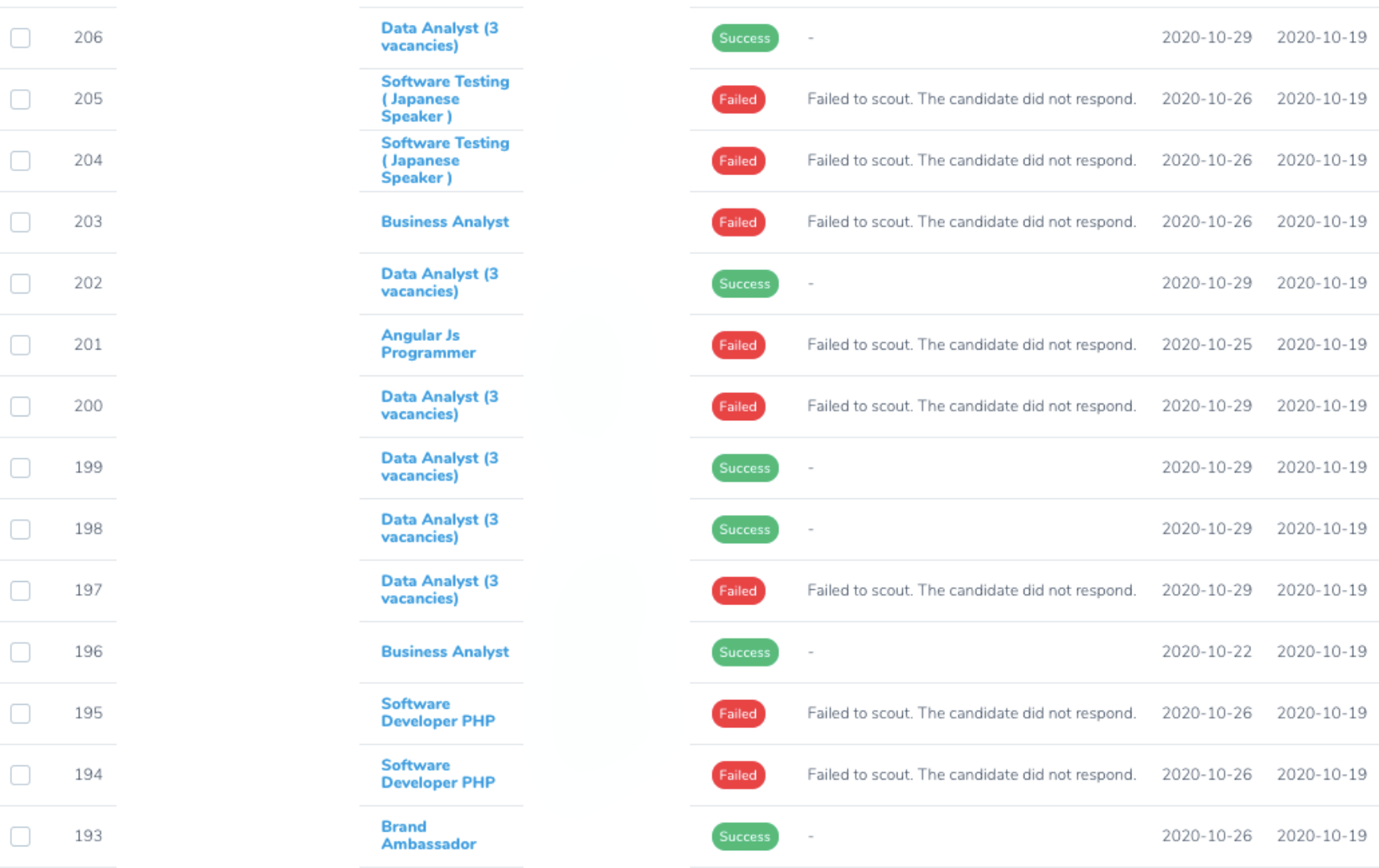 Result varies based on the offering position and message though, we are recording around 25% -33% of successful engagement rate. (green is success, red is failed)
We are also developing an app for Job Seekers, and response will be done on app from this December. You may see more successful cases then!
2 Boost =  2 of below Management level positions can surely be closed
Since you are reading this article, you may have used Boost already? It's simply powerful because over 200 recruiters are always watching and working on boost projects.
By the way, Boost is RM480 per credit. "SME = RM980" contains 2 credits so,,,, good deal ya?
Job & Company Top Listing = get more candidates for all opening positions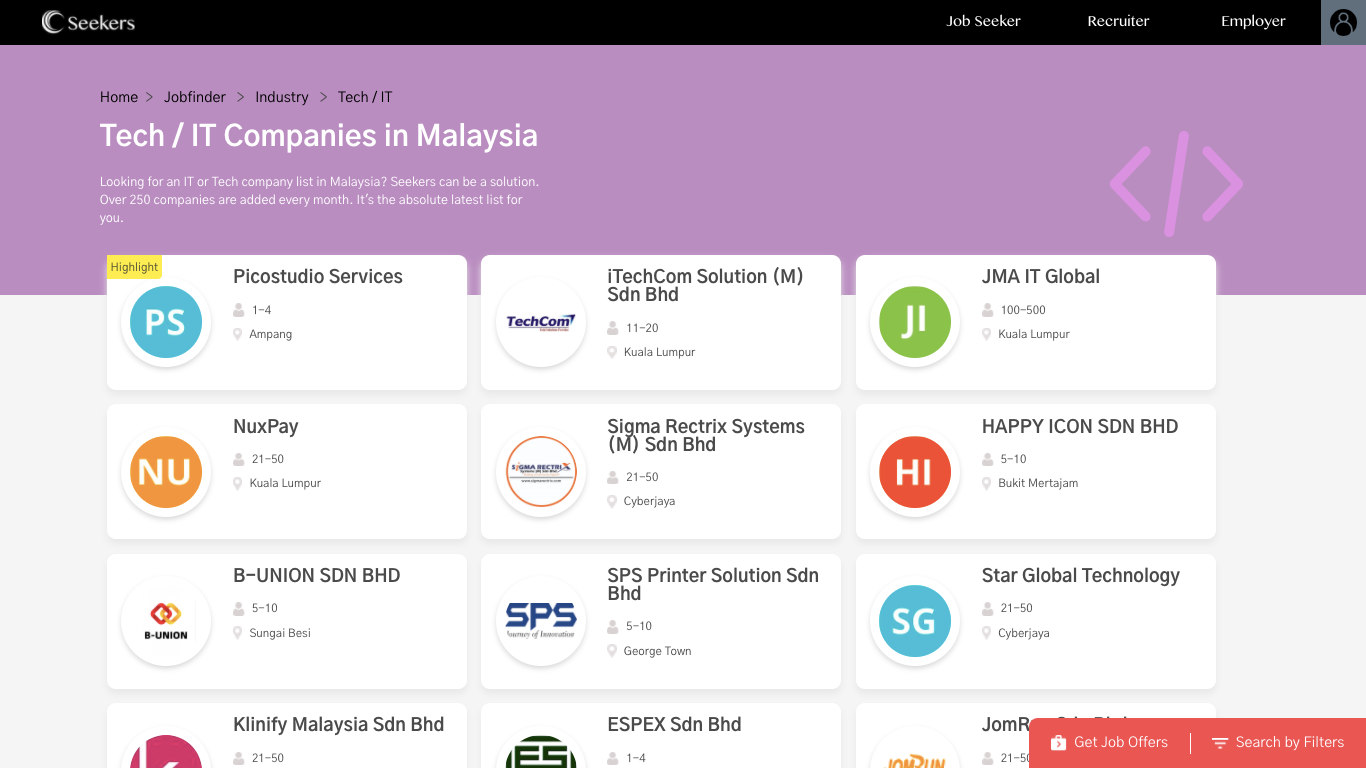 It's a simple feature, as soon as you subscribed SME Plan, your company page and all the opening vacancies are going to be top listed on the lists.
The image above is the company, do you see the yellow tag "Highlight"? It's the top listed one!
Needless to mention though, top listing is powerful. The page visitor will be 2-3 times higher.
SRS Pricing Plan's Direction
How do you like the features? Just to understand the benefits more, and if you have a bit more time, we'd like to explain the reason why SRS works differently from other platforms.
Firstly, here is the problem that we identified: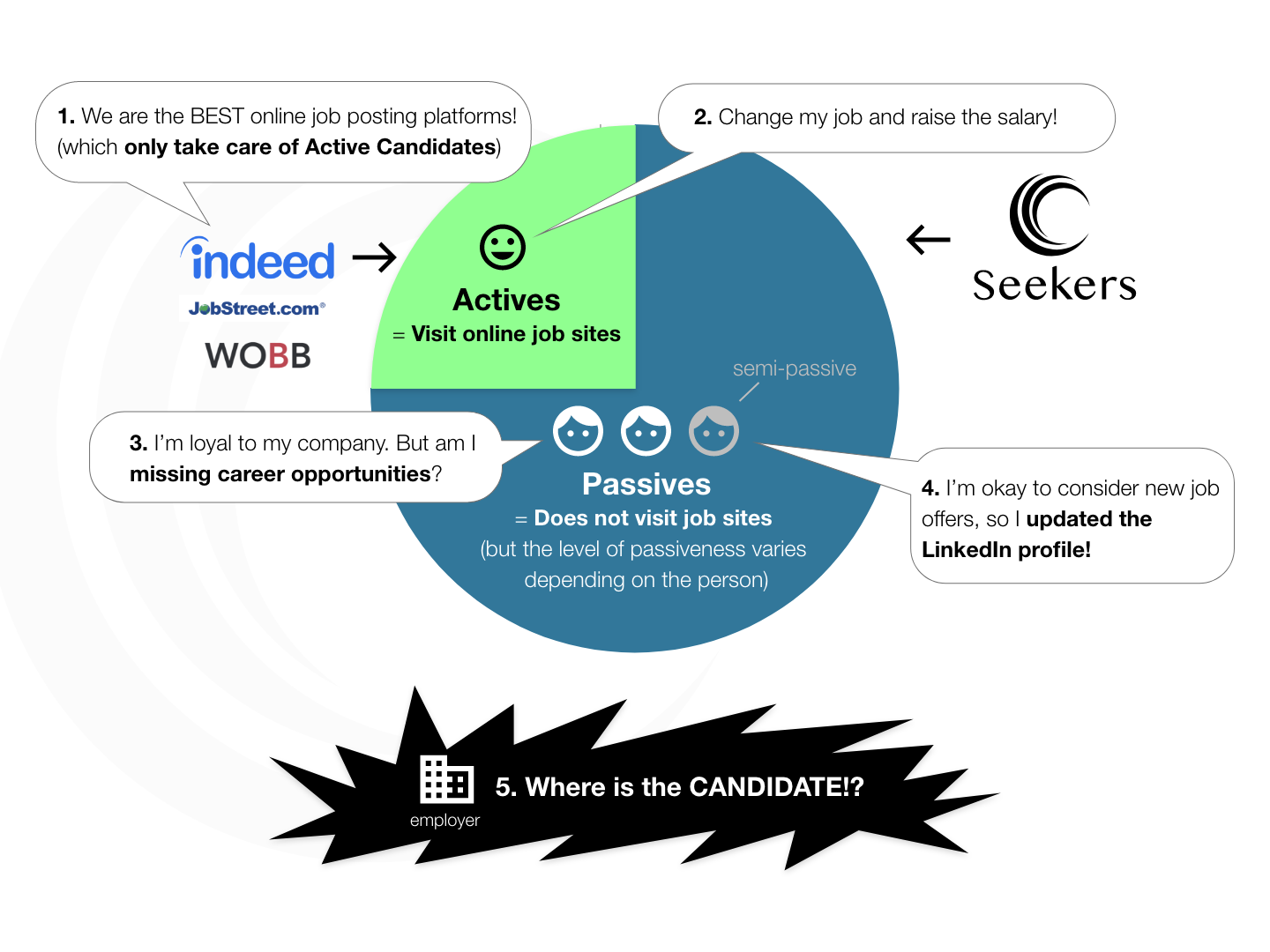 You see Employers are screaming? It can be current you... anyway, Passives are the key point.
You may have an experience to be in a situation like:
"wow my friend is getting good salary. But I like my current job.... let's see... okay just update the LinkedIn profile."
This is so called PASSIVE candidate.
Yes, Passives are everywhere, but cannot reach through the existing job platforms because they are not developed for that purpose. Here is the mapping of services: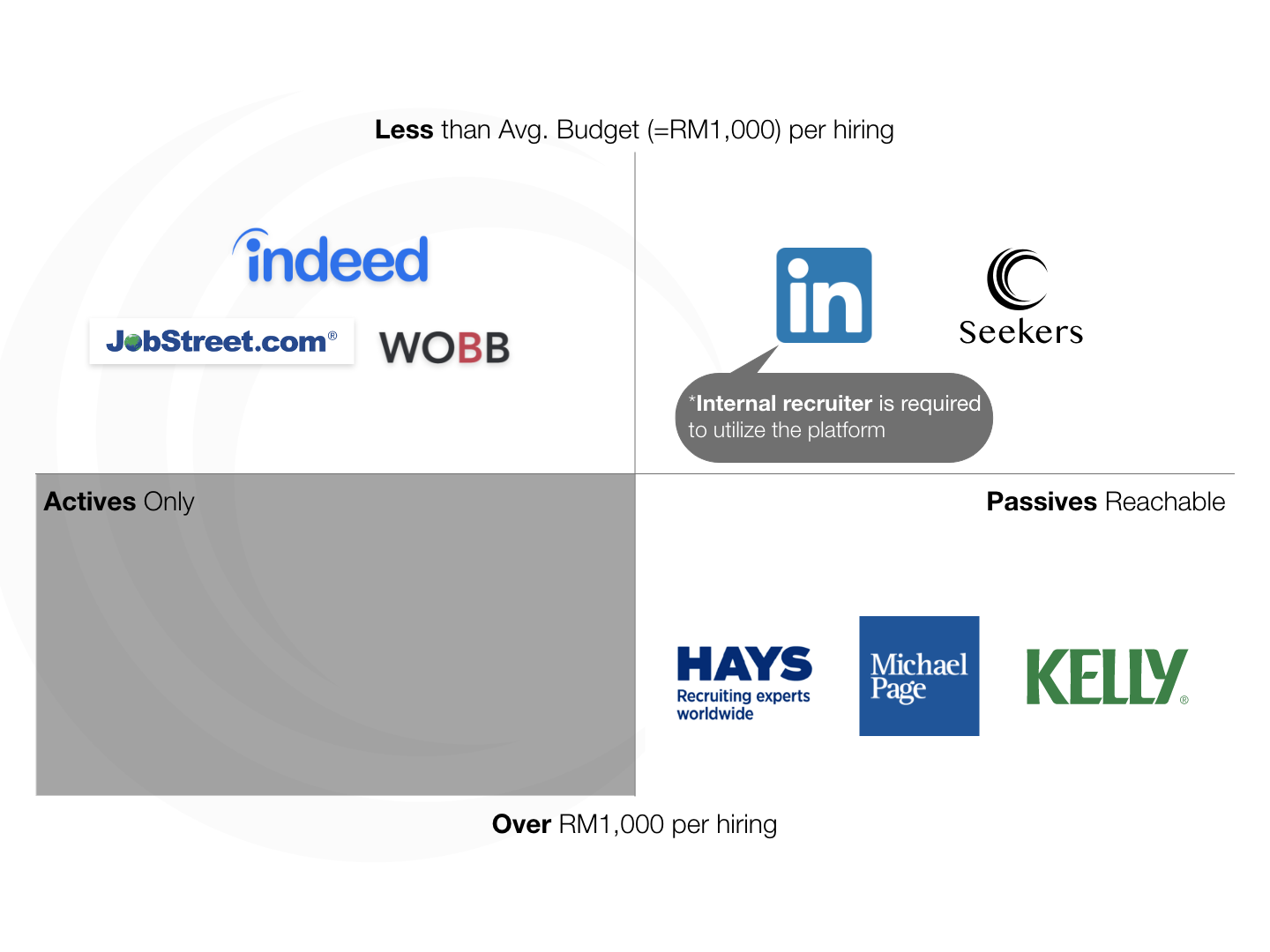 Based on our survey, hiring budget is often to be RM1,000 or below. If you consider to get the Actives only, sure no prob to use the existing excellent services.
But if you require a particular skill/experience, covering the Passives is an essential concept of the hiring project.
Therefore, SRS free-job-posting covers the Actives, and Boost or DB Scout cover the Passives.
So that, you can have a comprehensive candidate database with the minimum work-load.
That's essentially it! Hope you gained some from this article, and make your work easier :)
Thank you for reading, and appreciated your kind consideration again.
Sincerely,
Shusaku - Director