SRS: Seekers Boost - The Step-by-step Guideline
As mentioned in  the article SRS | Hire Candidates Faster with Seekers Boost. Seekers enable you to hire top candidates in a short period of time; thus you will be able to conclude the recruitment process in less than 2 weeks.
In this guideline, we will provide a comprehensive step-by-step process that you will experience when using Seekers Boost.
---
Step 1: Selecting Job Post to Boost

On Seekers Dashboard, from the left sidebar, navigate to Jobs section. Here you can review your list of job ads published on Seekers.
Identify any job that require a boost and drop our consultant an email ([email protected]) to make a request.

You use the button below to make a Seekers Boost request:
---
Step 2: Quick Support from Consultant
Once Seekers Consultant identify your boost request (less than 24 hours), they will reach out to you to confirm the position that you would like to boost.
Once everything is set and ready, Seekers consultant will pass your job ads information to the Recruiters Community team for distribution.
---
Step 3: Job Ads Boost By 20,000 Recruiters
At this phase, Seekers Recruitment Community team will distribute your job ad information to almost 20,000 recruiters nationwide.

They will be well-briefed on the key requirements needed for the job and start their hunt for any available candidates out there.
The campaign will be actively monitored for 1-3 days depending on the difficulty of the position.
---
Step 4: Getting Quality Candidates
At this final step, after 1 to 3 days of job boosting, Seekers freelance recruiters will submit quality candidates straight to your Application Tracking System (ATS).
To view your ATS, from the left sidebar > Navigate to Jobs >  Click the "Applicants" button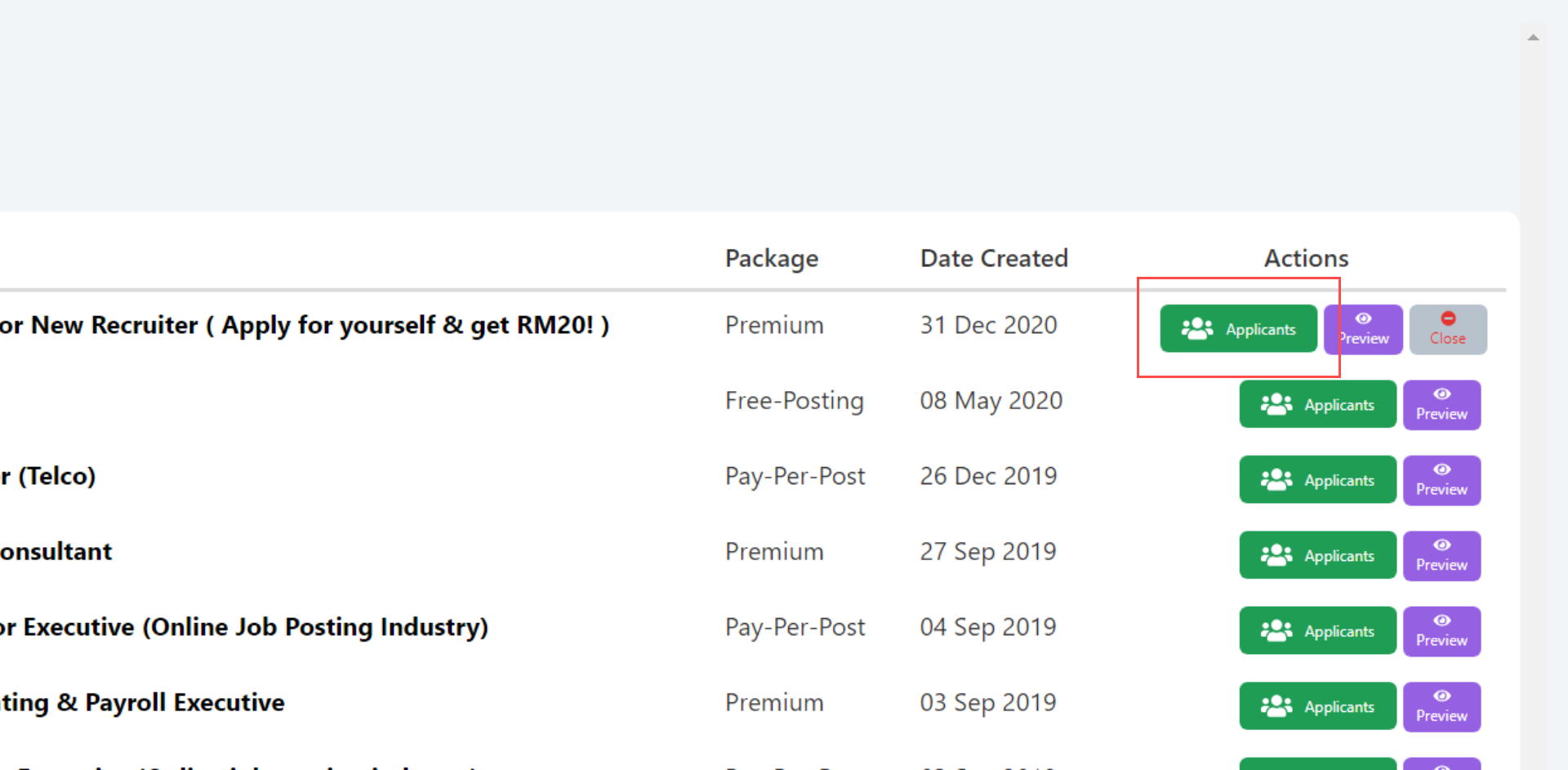 You will be redirected to the ATS which allows you to view the list of candidates brought by freelance recruiters. From here, you can view and shortlist the candidates.
Once done, you can proceed with your hiring process by moving the candidate's profile card to a each respected column for better organisation and tracking.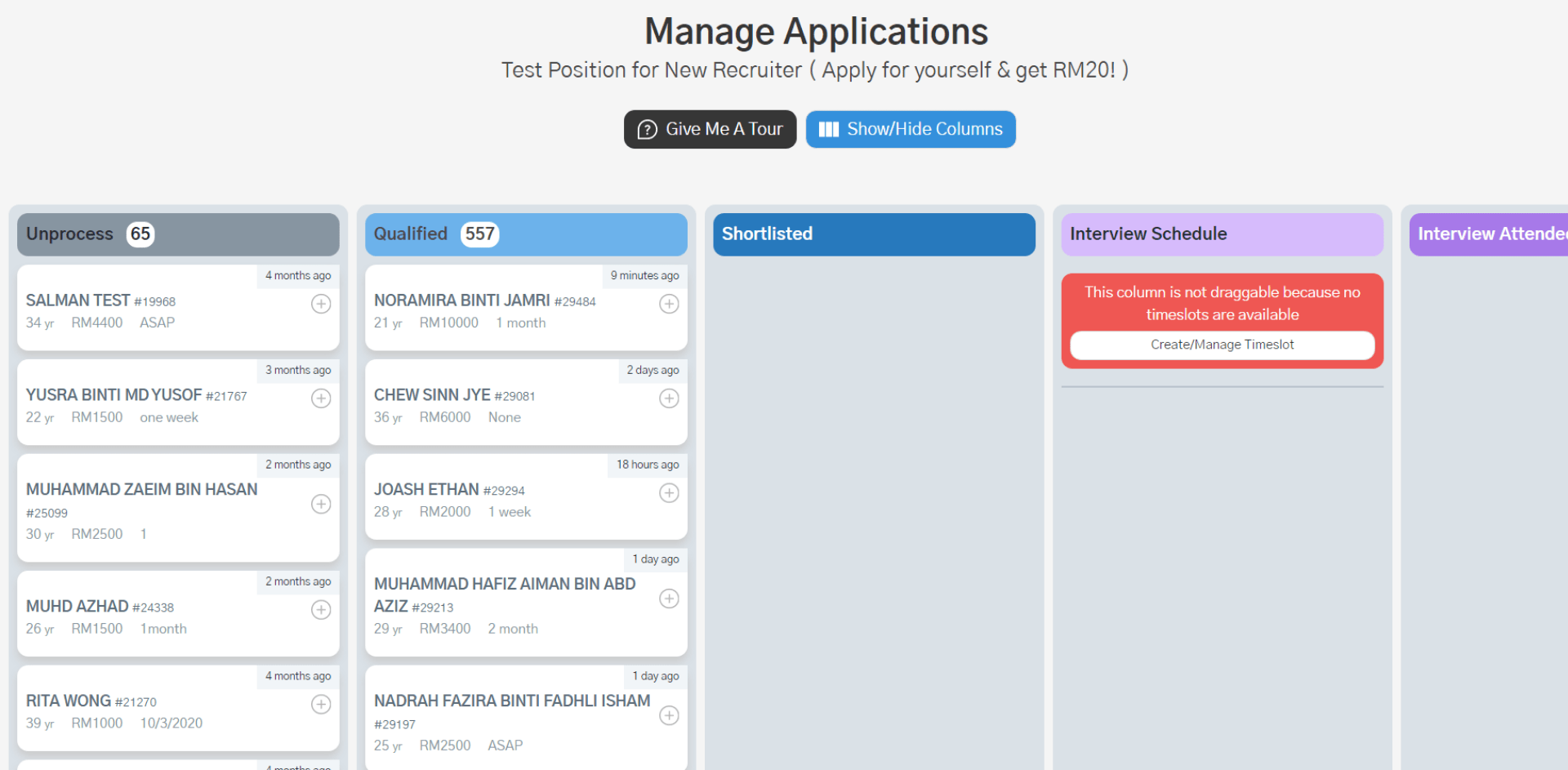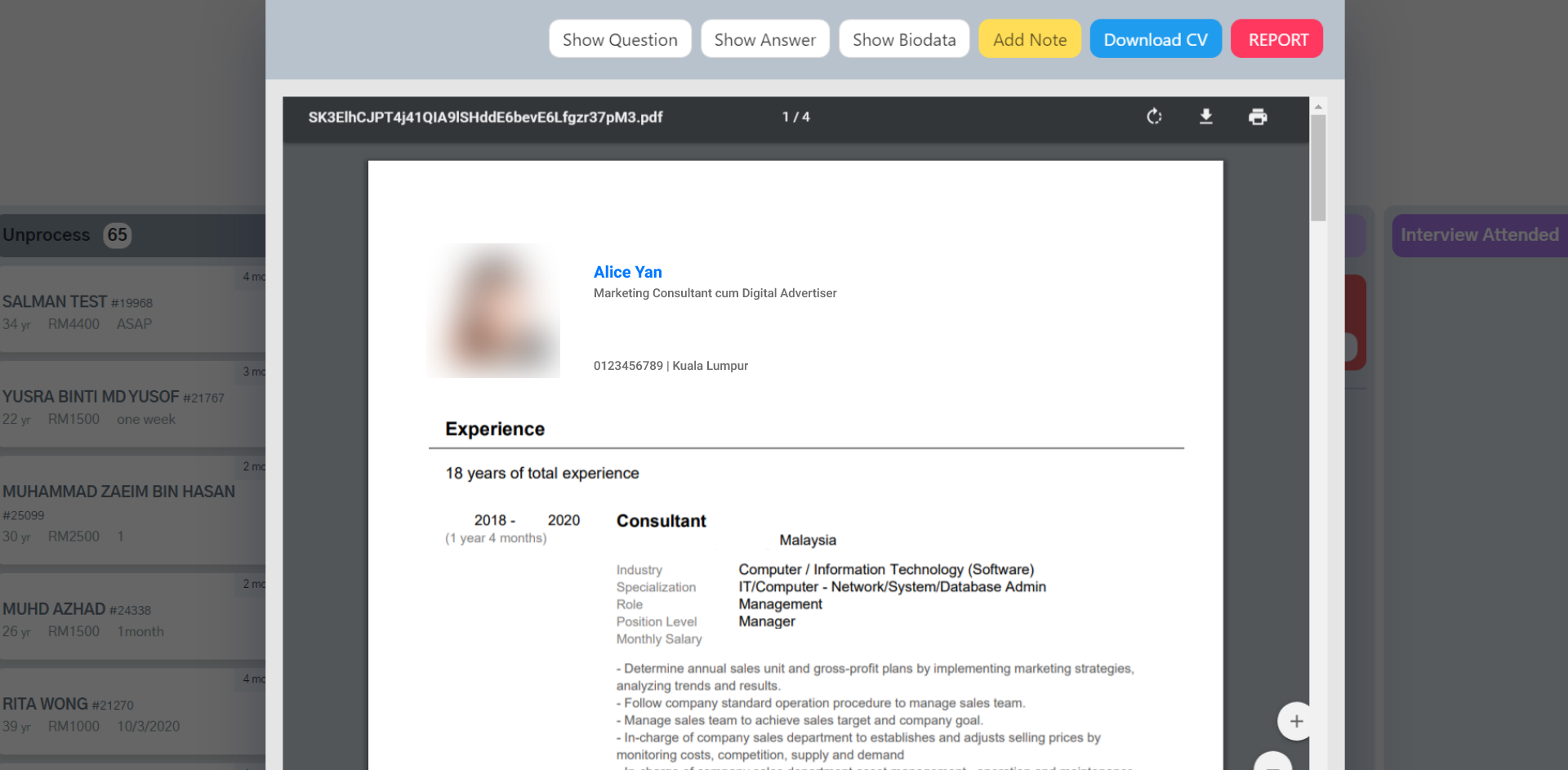 ---