DB Scout Advanced Skill 01 - Tag Combination
Hope you are enjoying SRS, especially our DB Scout function.
Today, we will introduce an advanced skill of DB Search, which is a "Tag Combination".
With this function you can:
Hit candidates who have more relevances with your vacancy
Setup a language preference
Okay, let's begin!
---
Step 1: Search as usual
Just to see the difference later, please let us show you a simple search result first.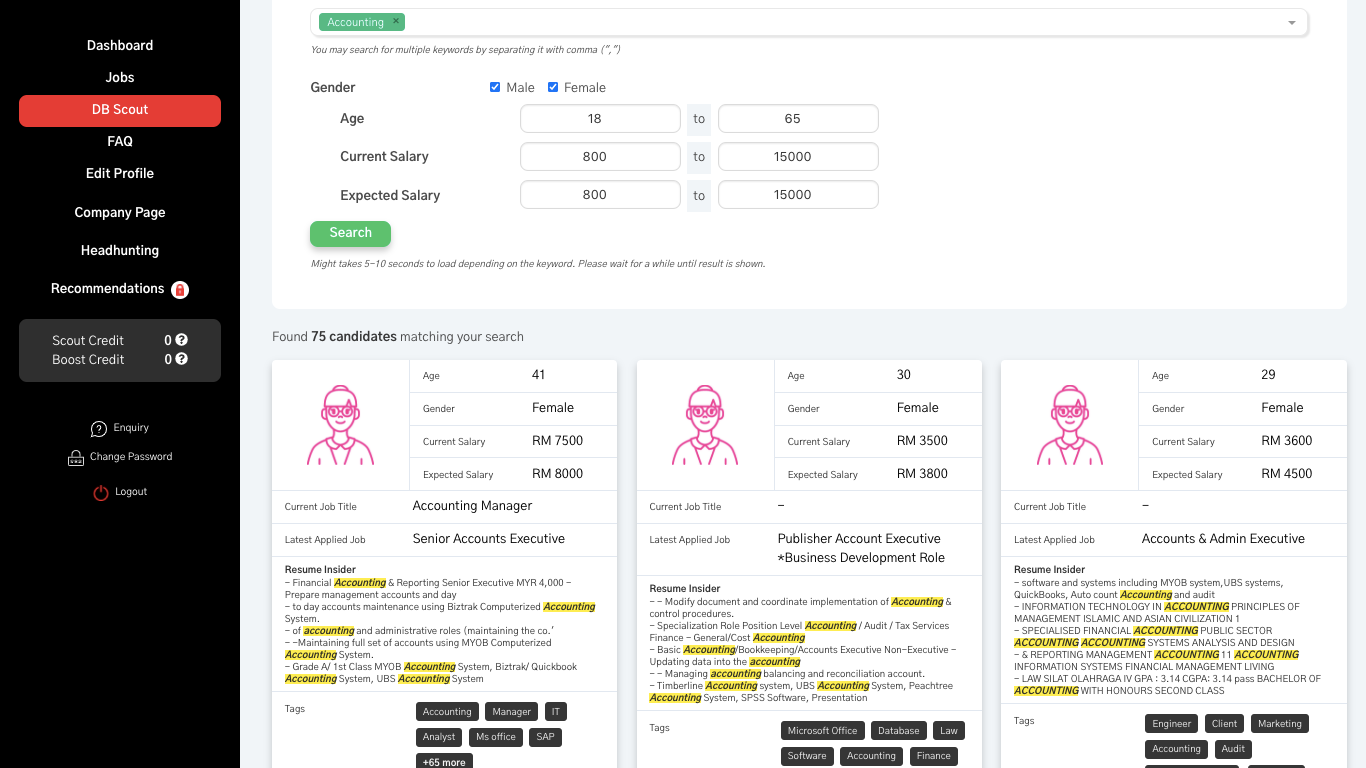 Here is the "Accounting Specialist" candidates. If you don't have any preferences, you may narrow down based on the salary.
But, what if your company allows to use only a particular accounting-software such as MYOB software?
No prob, here you can set the keywords like this.
---
Step 2: Create a New Keyword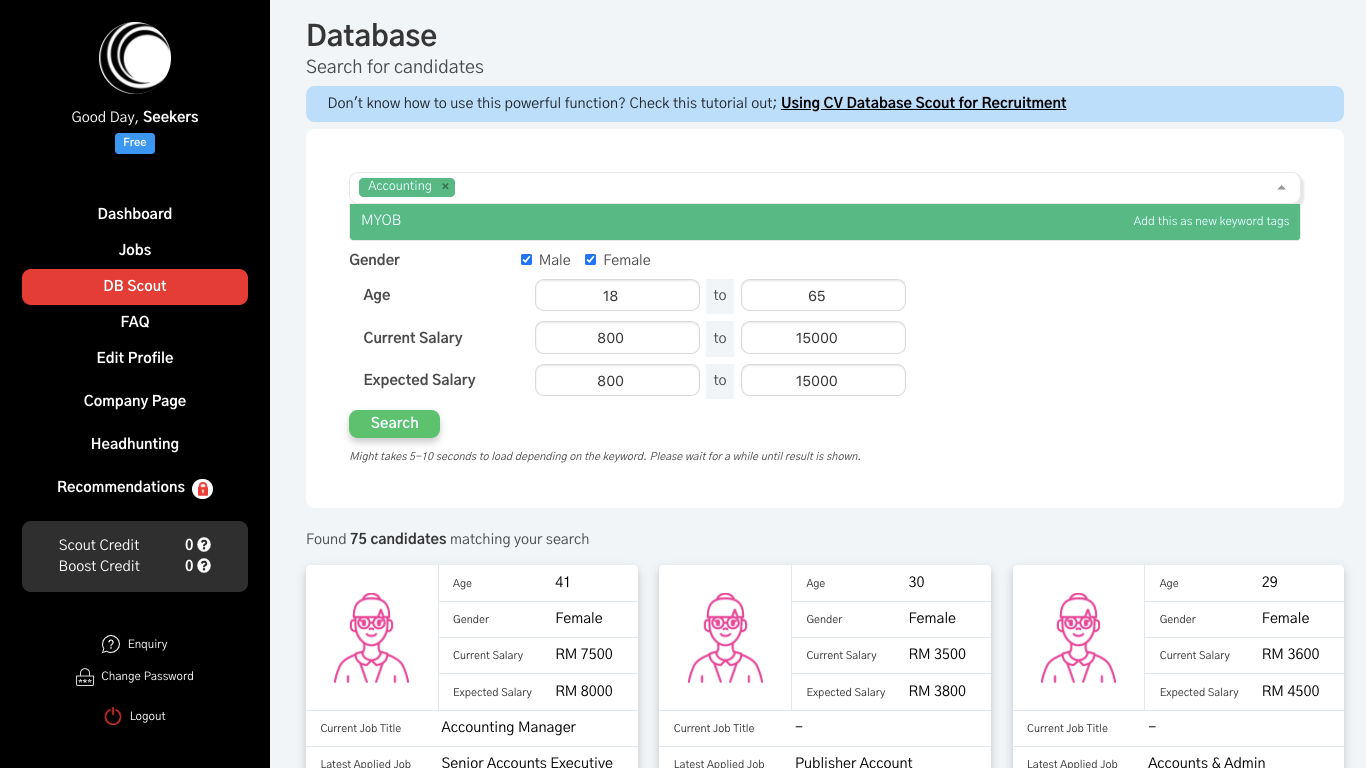 This is a good example! You see this keyword is not in the keyword-list, right? But don't stop yourself, just push the enter-key please.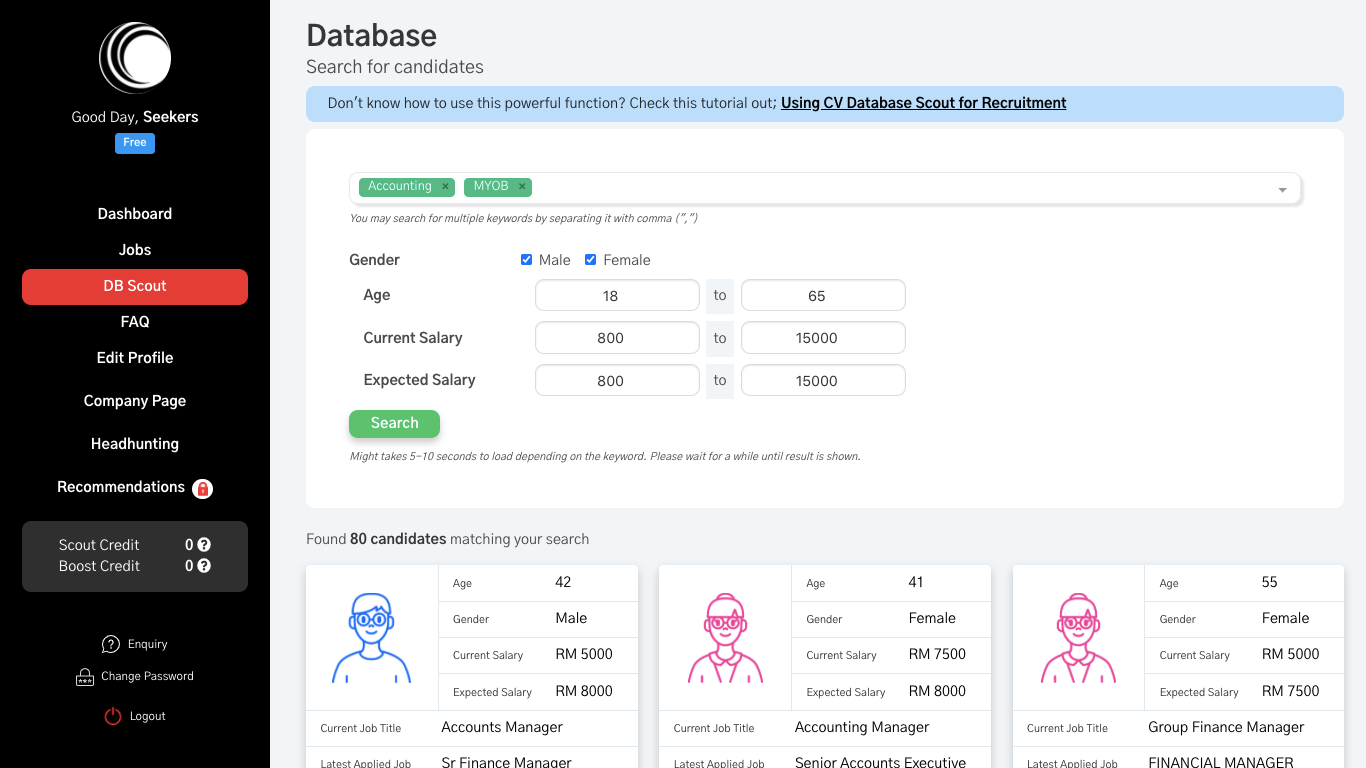 Yes, it's added! And I pushed the Search already, so let's scroll down: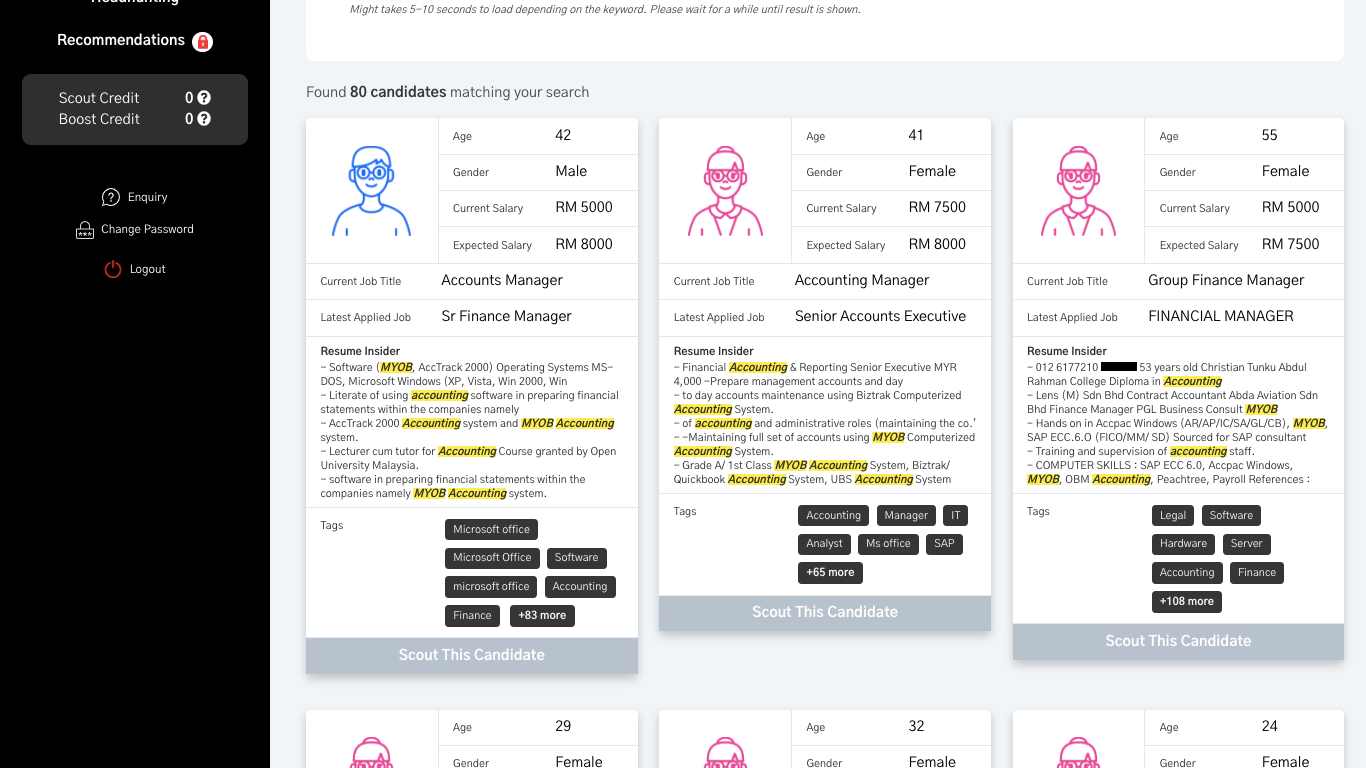 Do you see that both Accounting and MYOB are highlighted? This is the power of Tag Combination.
---
Additional Tips: Language Preference Setting
If you need to liaise with a partner in China or Taiwan, you may need a Mandarin Speaker Accountant.
In that case, you can add the keyword such as "Mandarin":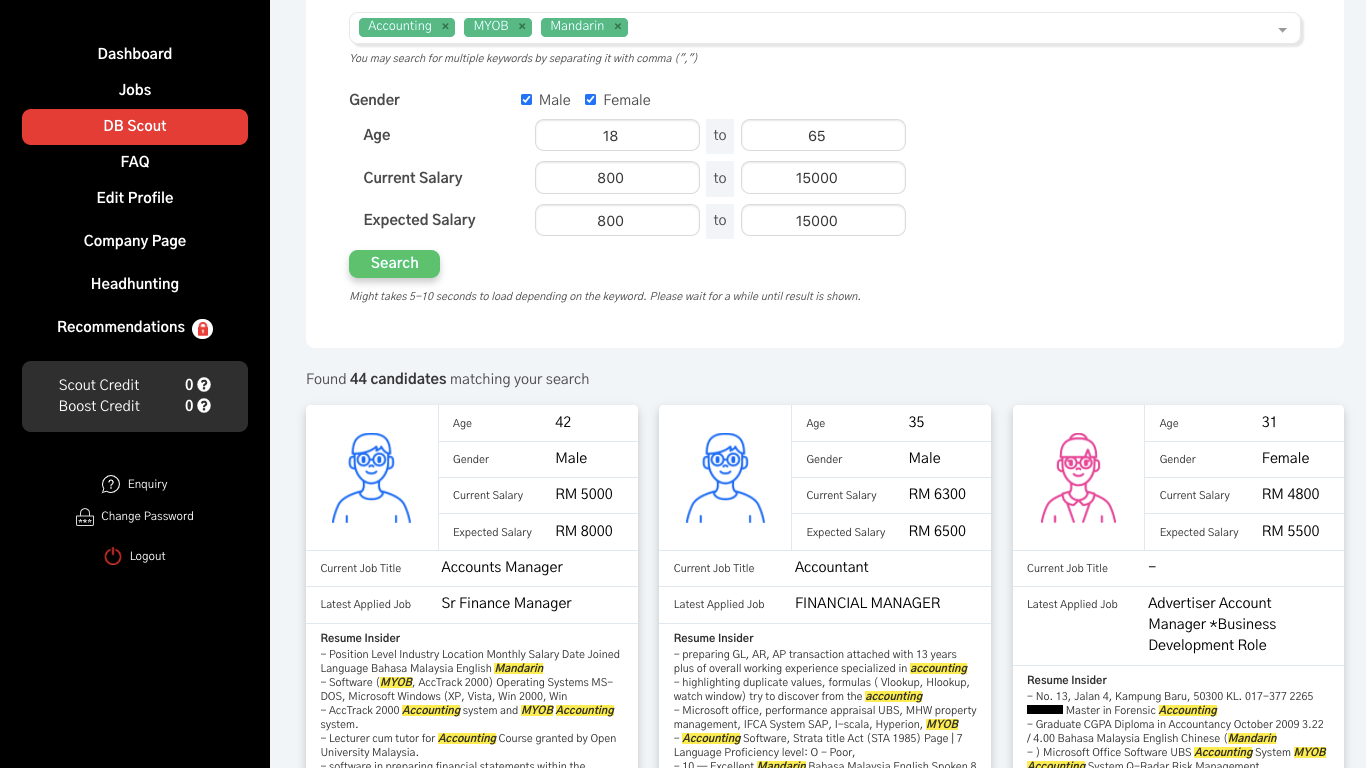 Still hit 44 candidates!
If you have a strict budget given by your boss, it's finally the time to narrow down.
Even if you could not find any within the budget, you can have a productive discussion with submitting this screenshot, or showing this result to your boss.
---
Summary and Next Chapter Announcement
Thank you for reading our tutorial. Seekers team is developing the SRS for you to SUCCESSFULLY HIRE candidates.
If you need more assistances or tips to use DB Scout, please let our Corporate Care team knows please, so that we can add more later.
Anyway, in the next chapter, we will finally explain "How to headhunt with DB Scout".
We will show you how the scout works including the interface of emails. Hope you stay tuned with us, thanks!
Shu - Director